Take your photography to ELITE levels
Join the Hundreds of Photographers Who are advancing their skills at exponential rates through a healthy GROWTH Mindset.
I was a professor for 40 years in 9 universities. I wish you would have taught me how to teach 40 years ago. You are doing it right with this website. Every photographer should join f.64 Elite and I will share that advice with everyone.
Advancing your Photography and Photoshop Skills
starts with a HEALTHY growth mindset!
Hi! I'm Blake Rudis, and for the past 12 years, I've been teaching budding photographers like you how to advance their skills and strategies to make their photos look great in Photoshop.
Over these years, I have come to the realization that there is a lot more to great photography than understanding your camera and software.
I feel the key to great photography starts with a healthy GROWTH MINDSET.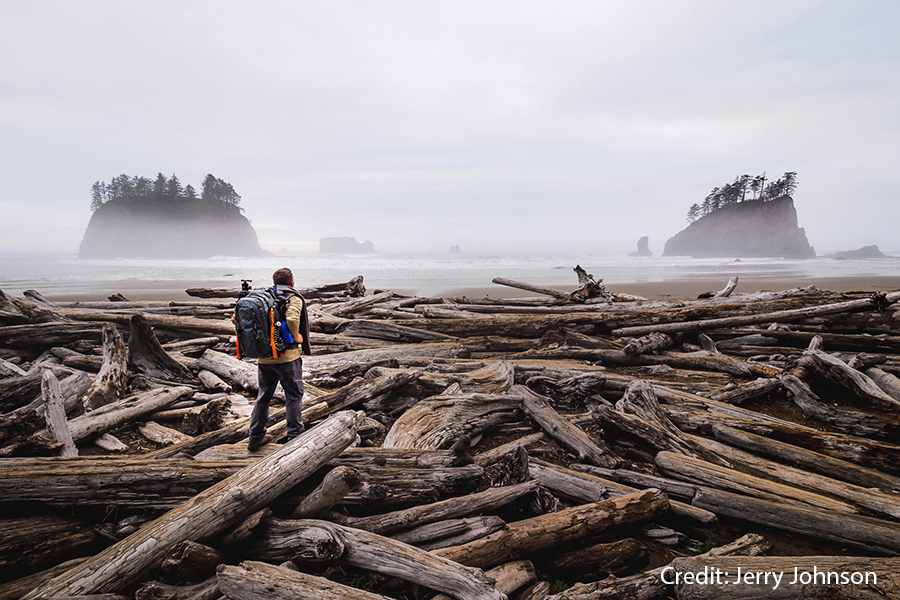 What do I mean by a growth mindset? People with a growth mindset feel there is no end to their ability; no matter what, there is something more for them. They don't settle for "alright." They strive for perfection and know that climbing to the top is arduous. They value mentors, education, and practice over gear and software.
Dedication, hard work, tenacity, deliberate practice. These are all things that lead to a growth mindset. But where can you find a place for growth on the internet?
There is no shortage of YouTube content. Someone is continually developing the latest and greatest. Camera and software companies force their agenda on you. Where do you build growth in this saturated industry that is constantly innovating and evolving?
The "growth mindset" is a barren wasteland in this industry. It is overlooked and set aside by the constant flood of "new things."
That's why I created f64 Elite. I wanted to build a place where photographers could grow without gear chats and software update discussions. Here on f64 Elite, I have watched thousands of photographers grow exponentially in a short time.
How is that possible? Continue navigating this site, and I'll show you how!
Meet Your f.64 Elite Instructor
Blake Rudis
Blake Rudis is a 20 year retired USAF Combat Veteran and a classically trained artist who started as a painter.  Blake transitioned into printmaking and sculpture where he received his BFA in Fine art from the University of Delaware. 
His passion for art shifted when he finally decided to double down on his love for the American landscape.  In 2006 Blake took up photography, but he incorporates his knowledge of aesthetics and color theory in his courses and is known for his acclaimed Photoshop® workflow.
Blake is a self-published author and has worked as an independent photo educator for many software companies.   Some of his partnerships include Topaz Labs, Plotagraph Pro, and ON1. Throughout his teaching efforts on here at f.64 Academy, Blake has helped hundreds of thousands of photographers excel in their post-processing endeavors.
Thousand Social Media Followers
How is f.64 Elite different from other sites?
Unique Photoshop Tips
Sure, I give away all kinds of tips and tricks on my YouTube channel, but did you know I offer even BETTER education for my Elite Members?
Full Course Library
There is a growing library of Photoshop & Photography course material on f.64 Elite. 30+ courses you won't find anywhere else on the web.
User Image Critiques
Members submit images every month and receive helpful advice about their compositions, editing techniques, & vision. 
Community Engagement
From members only roundtable discussions, to webinars and live events there is plenty of opportunity for interaction and peer growth.
If you like what I do on YouTube, you will LOVE what is available on f.64 Elite!
There's always more here…
YouTube is a great place for quick tips or solutions to common problems in your editing workflow.  However, sometimes you need more.  Sometimes you need a jolt of creative juices to re-inspire you.
On f.64 Elite, I produce a new Photoshop Tip, Trick, or Technique every month.  These aren't your ordinary tips, though.  These tips encourage deliberate practice with the topic provided and are open for members to share their results. 
So you get to see what I have for you and how your peers are using these tips and tricks in their workflow.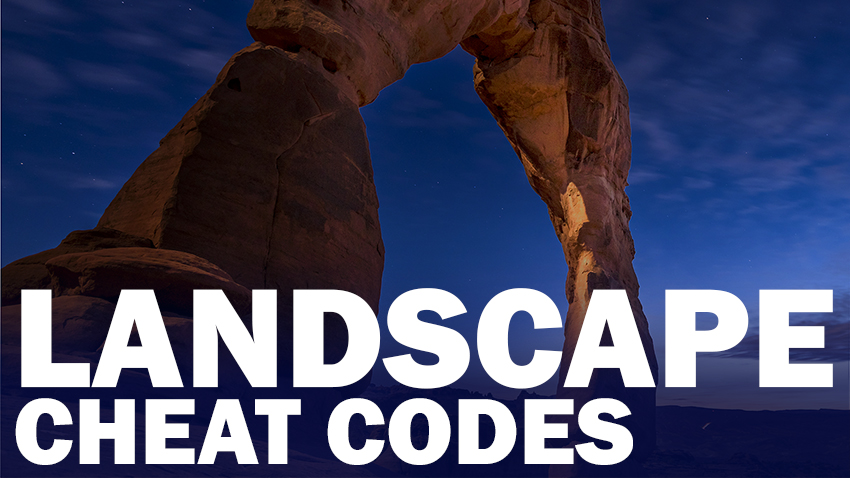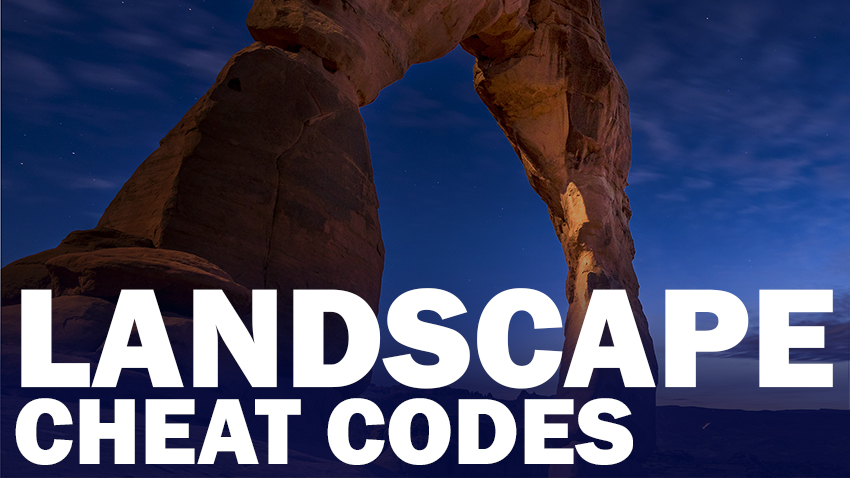 There are currently 30+ courses on f.64 Elite just waiting for you to stream RIGHT NOW! While the videos are only available to stream, all of the follow-along material is downloadable.  That includes any presets, profiles, panels, actions, or images necessary for following along.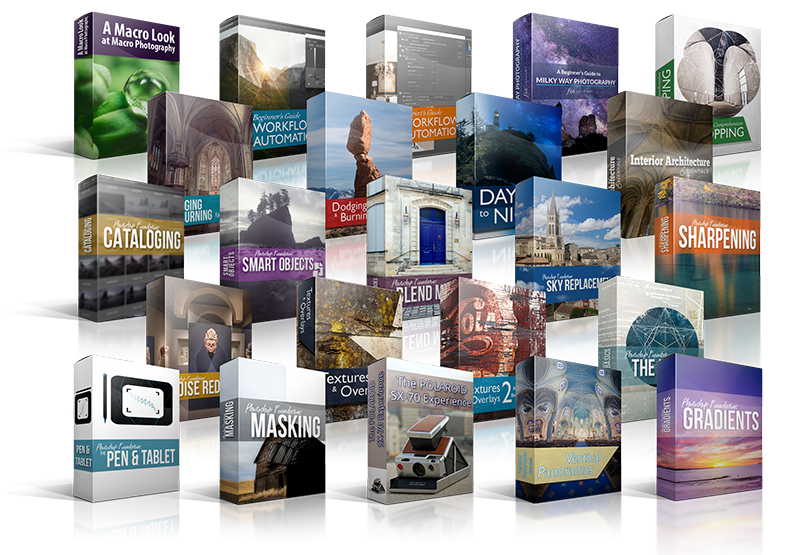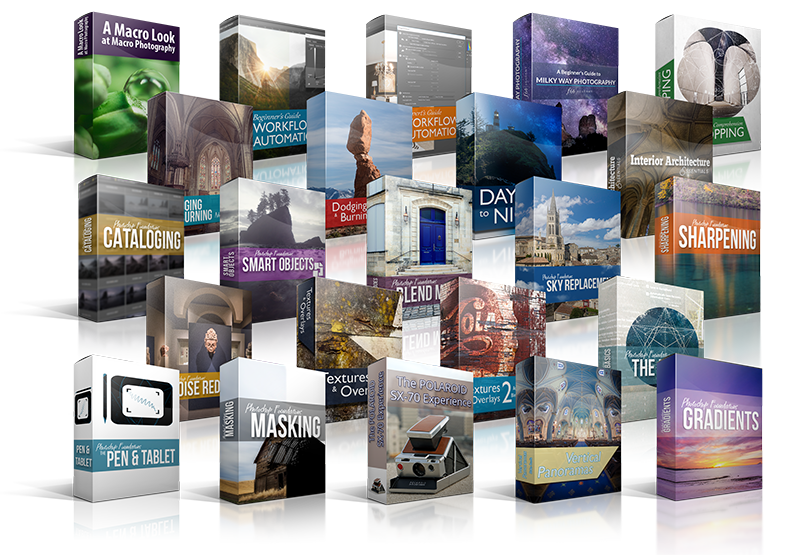 These are like mini-tutorials, and I conduct 24 critique sessions per month.
There are over 1500 on f.64 Elite in the critique archive for you to access. Here is a sample.
Why Critique Sessions?
We are often shaken by the phrase, "…you have room for improvement…".  We try so hard to strive for perfection that the term "room for improvement" makes us want to cry.  The reality of the situation is that room for improvement means new growth, the opportunity to try new things, and the journey of continuously improving upon your trade.  If someone said, "It's perfect" about everything you did, there would be no need or reason to grow.  Eventually, the idea of perfection would be diluted.
In f.64 Elite Critique sessions, I bring the mentality of the Fine Art classroom into the Online Digital Photography education platform. What seemed like a crazy idea at the time, turned out to be the most successful element of the site.
If you are all about continuous improvement and want to grow as an artist/photographer, then these critique sessions are designed for you.
f.64 Elite Members gain access to Live Events.  These events will range from live critique sessions and workflows to Elite Member panel discussions.  You can watch Blake as he edits a photo or interact with your peers during a live panel discussion.
These events will be recorded and placed on the site for later viewing if the timing just isn't right for you.
Round Table Discussions
Roundtable discussions are live events where we meet as a group using Zoom.  This allows us to see one another, interact with one another, and discuss various topics amongst a group of like-minded peers. 
To clarify, these are not webinars, they are informal group discussions and a GREAT opportunity for us to bond.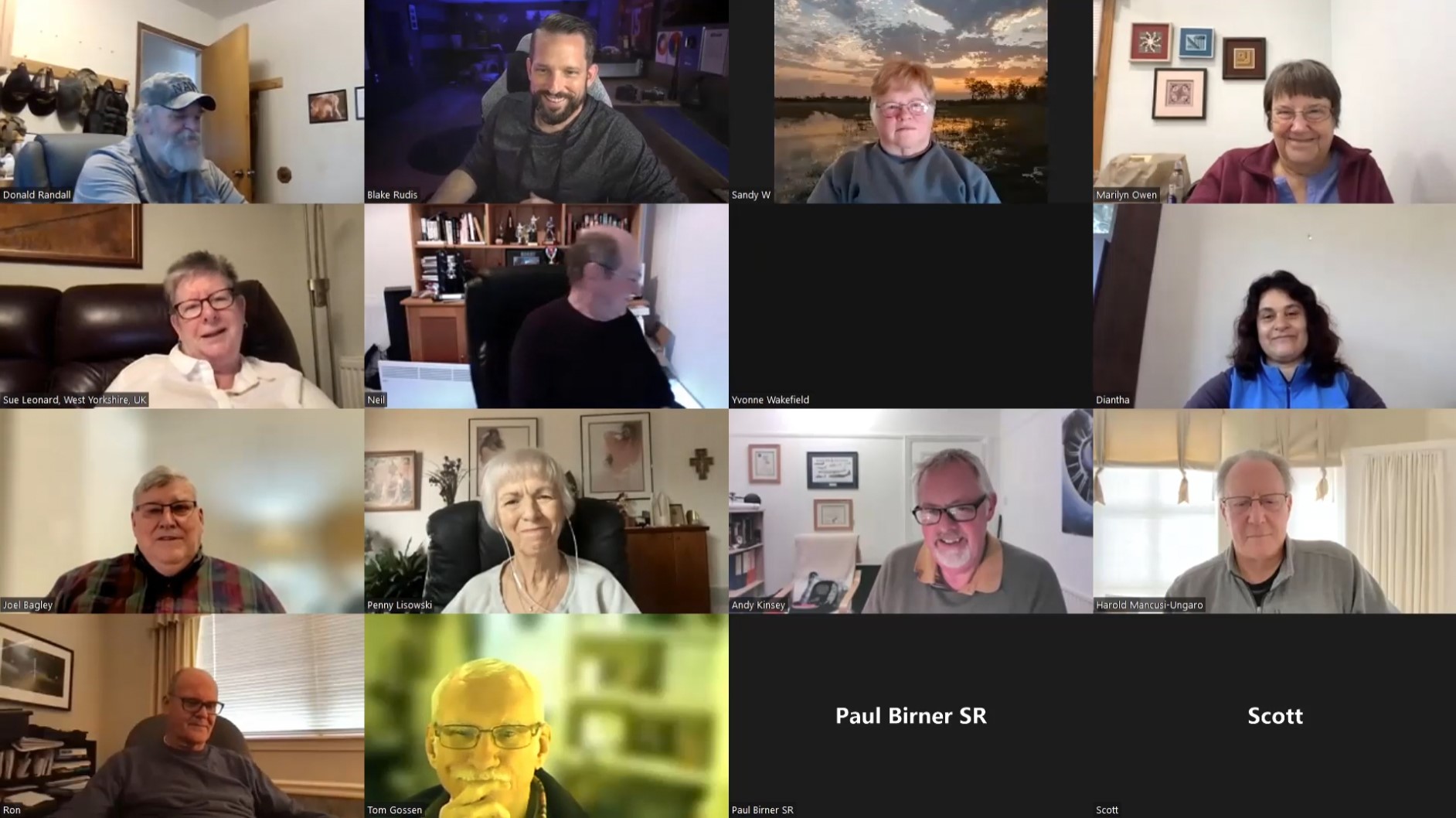 Live Events – Webinar Style
Live Events are similar to webinars in that there is some education I want to provide you, like a formal lesson, a photography location, or a trending topic in the industry.  These are usually open to the public, but only Elite Members can access the archive of past topics.
Unlike Roundtable Discussions, these events are open-sided but have live Q&A sessions.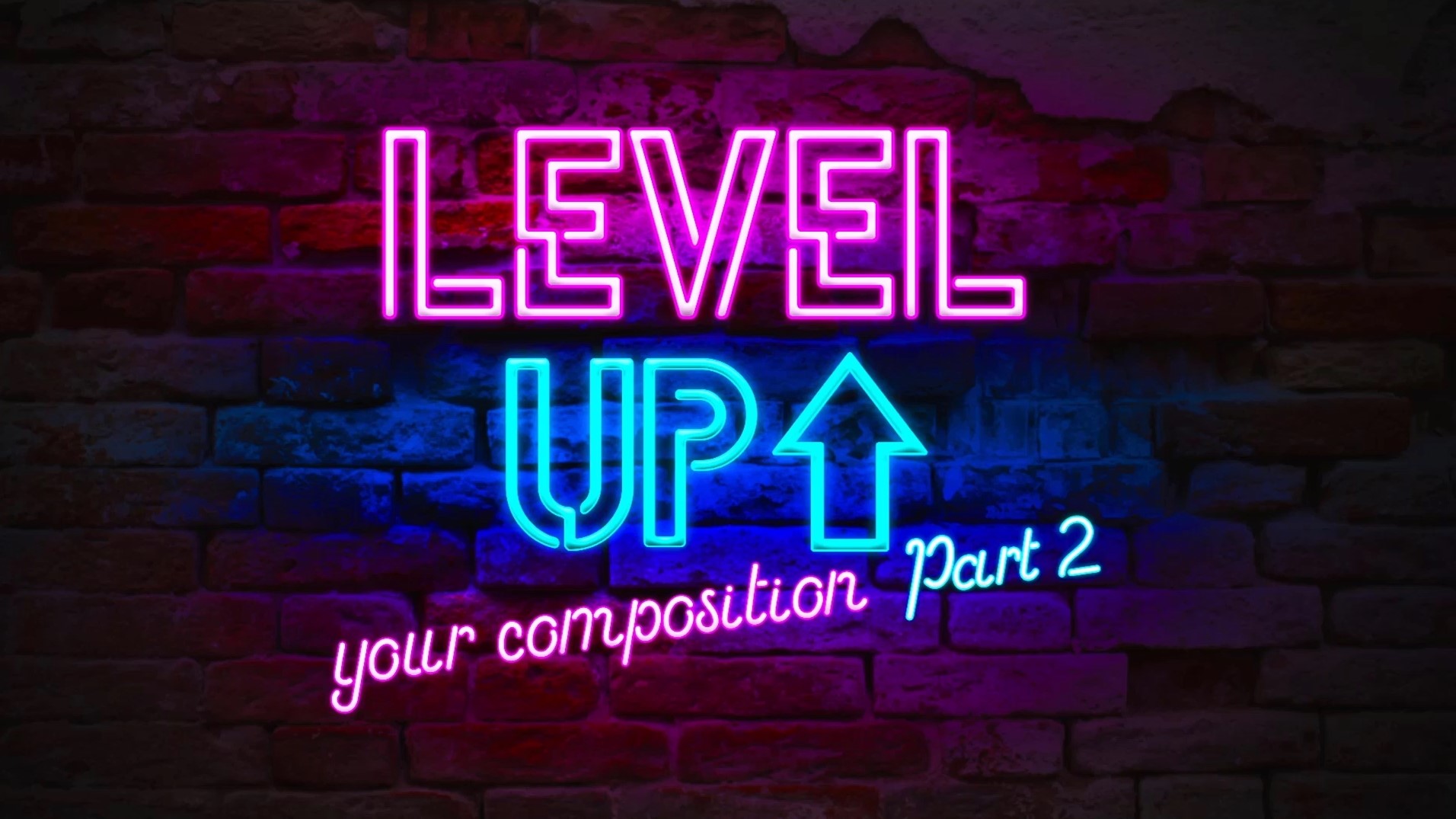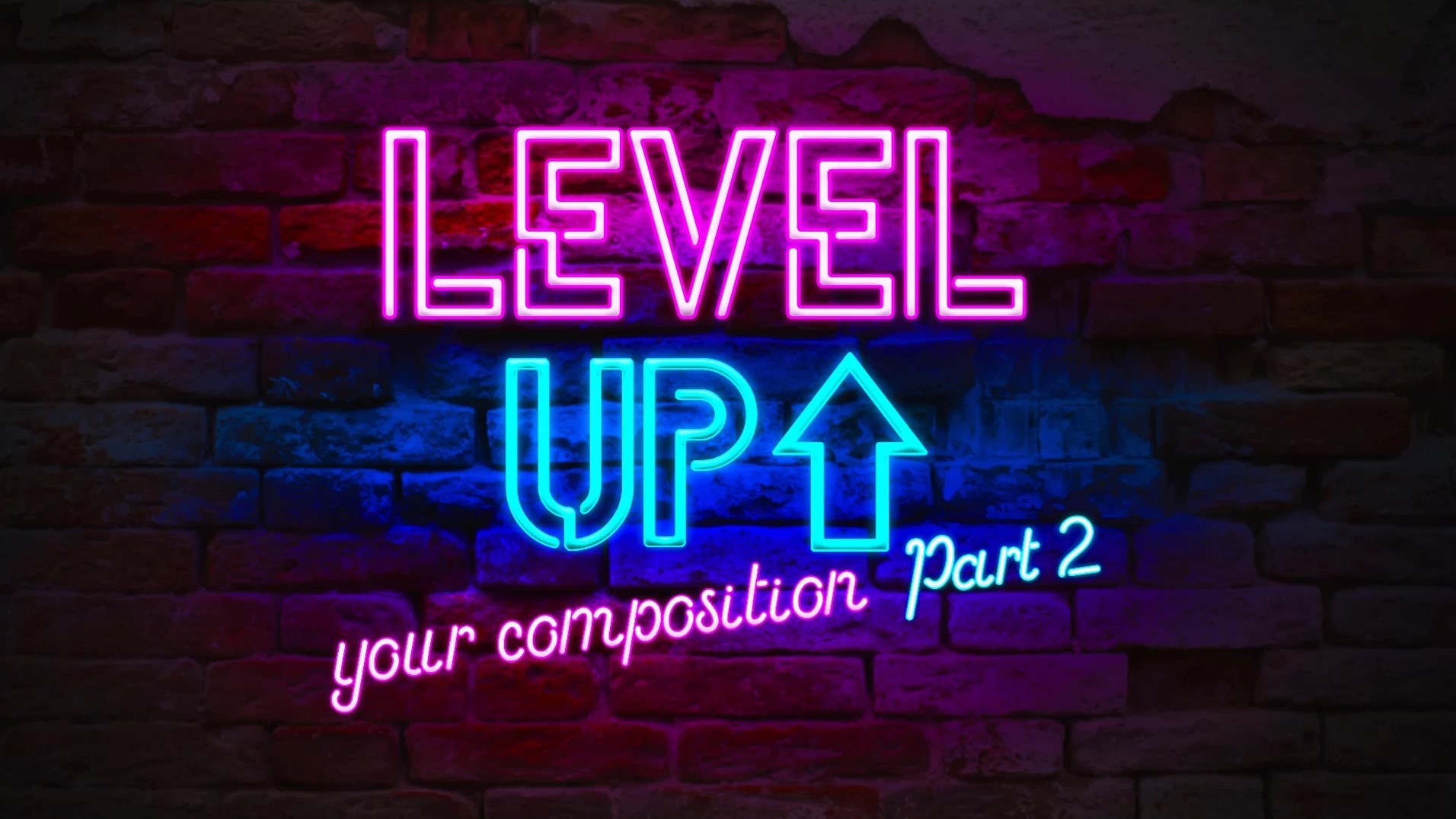 What current members are saying about f.64 Elite
I've known Blake for over a year.  During that time, not only my photography skills, but my overall artistic ability has improved dramatically.  Blake has a formal degree in the arts as well as years of experience.  The real skill he brings to his students, though, is an understandable approach to developing one's own artistic creativity.  The latest example of his originality is the F64 Academy.  It is more than just watching tutorials on the Internet.  It is a way to learn different techniques and then share them with like-minded art lovers from around the globe.  It's a wonderful way to develop as a photographer and artist.  I can recommend Blake's F64 Academy  without hesitation.
Since I have become acquainted with Blake Rudis through his tutorials and previous photography education site, HDR Insider, my photography skills have grown rapidly. I particularly appreciate feeling welcome even though I am relatively new to photography. I am still exploring my photography passion and searching to develop my personal style. The resources on f.64 Academy and the willingness of Blake and the others on the site to assist with comments and encouragement are very effective in helping me learn and grow stress-free. Being an Elite member really maximizes the learning potential. I see a long and interesting journey ahead and am happy to travel that path with interesting, engaged people.
F64Elite is a unique approach to helping photographers achieve their goals and vision. While it's full of great tips and courseware to help me make better photographs, the aspect I truly find refreshing, invigorating, inspiring, and downright fun, is it's a community that's focused on making one another better photographers. Period. There is an endless supply of places and materials to help me make a given photograph a little better. But there are few places with such a broad range of personalities who will encourage and help make me a much better photographer. I've definitely seen noticeable improvements in my photography, but the thing that's got me totally sold on this platform is what it's doing for me and my friends here at F64Elite in making us all better photographers. Better with the gear. Better with the workflow. Better with the time and money invested. Better able to enjoy photography and integrate it into my life journey.
f.64Elite is the latest brainchild of Blake Rudis. This is the ultimate site for improving your photographic processing skills. I have learnt so much from Blake's video tutorials and learning programs over the past couple of years. The use of Facebook to keep up with the latest tutorials by YouTube links, members comments and their feedback has now been replaced by one user-friendly site. I enrolled for life membership as soon as the F.64 Elite was up and running And am enjoying the experience immensely.
Blake Rudis is a down to earth wonderful teacher. I have been watching and learning from Blake for about a year now, and as a beginner have learned so much from him. He has a wonderful teaching style that is easy to follow and is very knowledgeable he all he teaches.
f.64 Elite Members can take advantage of great discounts.  All of Blake's premium courses, including the best-selling Digital Zone Systems and Palette Effects Courses are offered to f.64 Elite members at reduced prices.  These aren't "every once in a while" type discounts, they are always active with your subscription.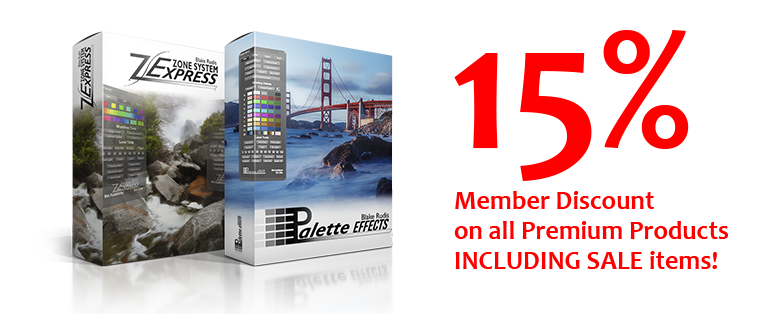 f.64 Elite Frequently Asked Questions
What is the difference between f.64 Elite and f.64 Academy?
The Short Answer:  f.64 Elite is premium photo education, and f.64 Academy is my free blog.
The Long Answer:  f.64 Elite focuses on community, relationships, photo education and constructive criticism for continuous improvement on our photographic journey.  On f.64 Academy, you will find quick tips here and there that are designed to pique your interest in Photoshop and help with various little things.
f.64 Elite is also stocked with full-length courses that show you how to do something in-depth.  Rather than taking a look at a quick tip, these courses go into detail about various topics in photography.  These can be workflow courses, creative effect courses, or software-specific courses.  
Is the content on f.64 Elite new or will this be a repeat of what I have already seen from you?
All of the content on f.64 Elite is fresh and new every month.  I will not recycle old content and call that a course.  New critique sessions, Photoshop Tips, Roundtable, and Live Events will be put up monthly.  
The course catalog is unique and stocked with great content!  Over 30 courses within your membership.
Do I have to pay a yearly fee at 19.99 per month?
Nope. You pay monthly and can come and go as you please.  There are no yearly contracts or messy hidden fees.   You pay monthly and can access the set when it is most convenient for you.
Can't I just learn all this on YouTube?
Nope!  Or at least I should say,  good luck trying to find content like this that holds nothing back and is uniquely focused on your growth.
Most YouTube content shows a magic trick here and there in Photoshop.   f.64 Elite focuses on the WHY, not just the how and what.   We focus on why you do what you do so you know how and what to do when the time comes.
Furthermore, my YouTube channel has about 300 videos on it.  f.64 Elite hosts nearly 2,500 videos.   There's a  lot more to it than one would think  🙂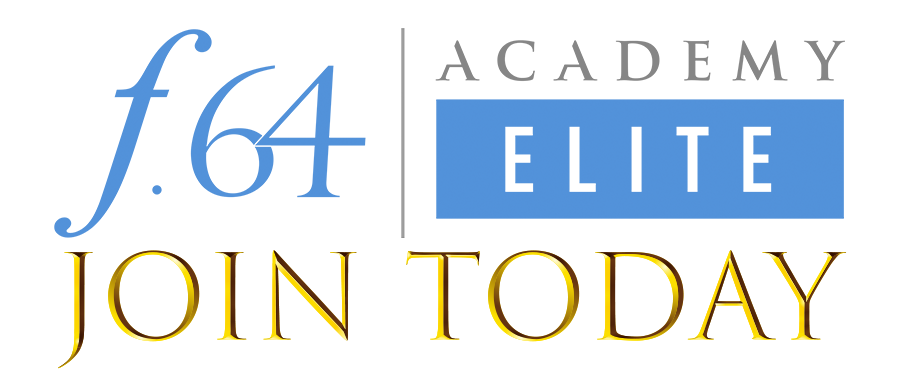 I was a professor for 40 years in 9 universities. I wish you would have taught me how to teach 40 years ago. You are doing it right with this website. Every photographer should join f.64 Elite and I will share that advice with everyone.
Responses to the f.64 Elite Experience