Why Olympic National Park?
Beaches, Waterfalls, and Rainforests… that's why! Olympic National Park boasts an incredibly wide variety of jaw-dropping photographic opportunities. Especially in May, when the snow melt runs down the mountain, filling the streams and waterfalls, enabling the rainforest to show off its lush beauty. The weather at Olympic can change rapidly, and since changing weather equals great photography, we're in for an awesome experience! Sometimes moody, sometimes serene, but always beautiful in its majesty, Olympic weaves a magical spell, making it the perfect place for us to do some imaginative and inspirational photography.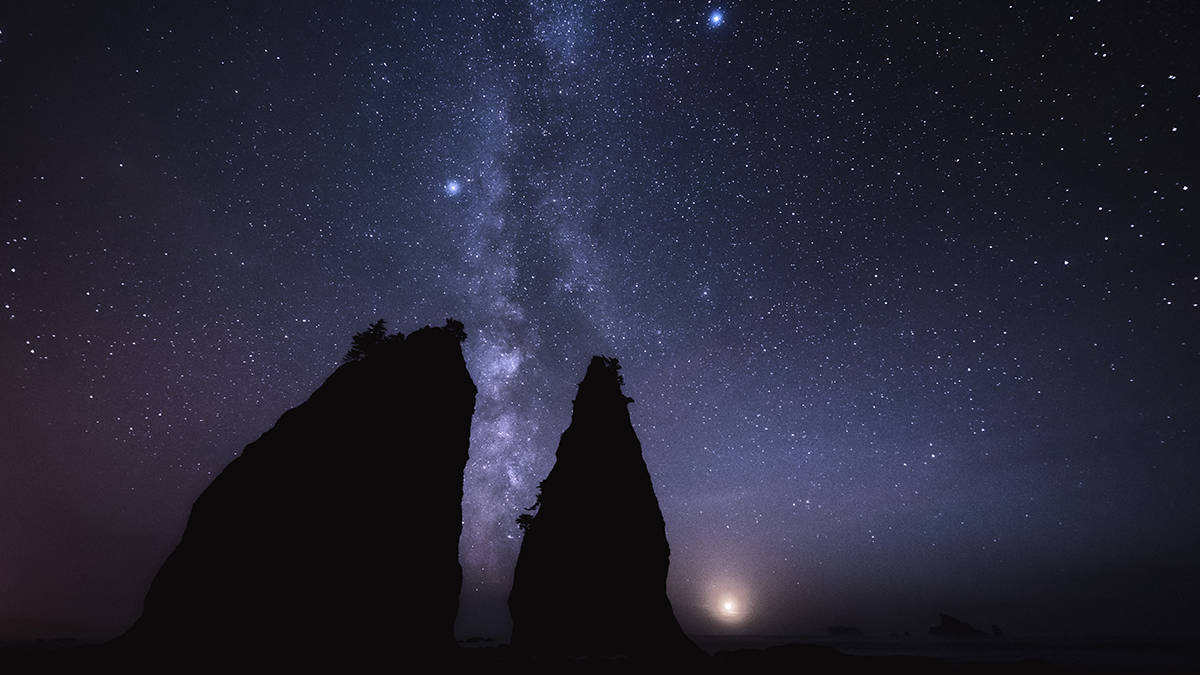 Expectations for the Workshop
We feel very strongly about your personal and artistic growth. We also feel that a workshop should be a pivotal experience in that growth. That means we won't be simply driving to a spot, setting up tripods, and clicking away. Getting the most out of a location means really being there, taking time to soak it in. Listening, smelling, seeing, hearing, and feeling your surroundings, becoming a part of them so you can photograph an experience instead of a thing. We will shoot, laugh, learn, and grow together and you're going to walk away from this trip a better artist/photographer.
Beaches, Waterfalls, and Rainforests… Need we say more?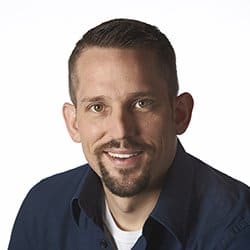 Blake Rudis
Workshop Leader
Blake Rudis is a landscape photographer and is most passionate about post-processing images in Photoshop and mentoring others.  For Blake, it is less about the art and more about the process. He dives deep into difficult topics and makes them easy to understand through his outside the box thinking.
Blake Rudis is a world-renowned Photography educator.  He is an ON1 Guru and has been featured on Creative Live.  His Photoshop YouTube channel is in the top 100 on the planet!  While the accolades are nice, nothing excites him more than seeing his students thrive in their passion!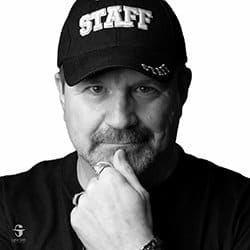 Jim Welninski
Workshop Leader
Jim Welninski is a teaching artist and fine art photographer living and working in Chicago. He emphasizes vision and imagination over style and technique and has won many international awards for his work. He also teaches photography in the classroom at Chicago Photography Classes. Many of his students are award-winning photographer themselves.
Jim has a background in professional media production and has worked as an animator, video editor, sound mixer, and dialog editor. He is also a mediocre amateur musician. He lives just outside Chicago with his cat, Maddy, who allows him to live with her.
Important Workshop Information
The daily itinerary will fluctuate depending on the weather and sunset and sunrise conditions.  Expect full days as sunrise will be around 5:30 AM and sunset near 9:00 PM.  Since this is a landscape workshop we will be eager to shoot at these times to catch the best light possible.
Ideally, we will shoot one Rainforest or Waterfall location in the morning and a beach in the evening.  In between shooting locations, there will be time for education and critique sessions with Jim and Blake at a predetermined location.
Due to the changing weather and other conditions, the itinerary is going to be flexible. We may make decisions that keep us from a particular location but be assured that we want you to have the best experience possible, so we will ask you to adjust your expectations accordingly.
The Olympic National Park is a natural work of art with Rain Forests, Waterfalls, and Beaches.  It boasts some of the most amazing landscapes your camera sensor will capture.  However, each location requires a hike ranging from 1 to 3 miles round trip.
Taking into consideration that we will see a lot of different sites, you may find yourself hiking anywhere from 3-5 miles per day.  Our first concern is for your health and safety. The terrain in and around Olympic can be a bit demanding. Proper shoes and outerwear are an absolute necessity as is proper protection for your gear.
There will be a fair amount of walking on this workshop, including a bit of hiking and carrying your gear in the terrain. If you have health issues that may be exacerbated by this type of activity, we want you to think about whether or not you can handle it. If there's a question, consult with your doctor. We want you happy and healthy! If you need more details about the itinerary, let us know.
It is highly recommended that you purchase travel insurance. In the unlikely event of am event cancellation or your sudden inability to attend, we cannot guarantee a refund. Also, remember how much money you have invested in your gear. Olympic is beautiful but it is also a wild National Park. A bit of rain and a slippery rock can result in a broken lens or camera. So insure your gear against mishaps.
Olympic National Park can be a very wet place to photograph.  It is strongly advised that you dress for the weather and bring suitable gear.
A small umbrella
A Poncho
Extra Lens Cleaning Cloths
Shop Towels (To cover your camera and dry off the waterfall spray and ocean mist)
Rubber boots or trash bags for your boots
Good hiking boots that are water resistant
Comfortable and weather-resistant hiking pants and tops
While everyone is partial to the camera gear that they use, here are some suggestions on what to have in your kit.
A wide-angle (Prime or Zoom)
A 50mm
A Macro lens (optional, but great in the rainforests)
A telephoto Zoom (70-200 or equivalent)
A circular polarizer (cuts reflections of waterfalls and ocean water)
A stable tripod (see note at the bottom of this page)
Cable or remote shutter release
Optional but helpful: ND Filters (3, 6, or 10 stop)
Note: You'll be using your tripod a lot. If your tripod isn't up to snuff, this is the perfect time to remedy that. A good, sturdy tripod/head combo is one of the best investments you can make in your photography. Making this trip with a sub-par tripod will only frustrate your attempts to get great shots. If you need advice on this, please contact Blake or Jim.
Trust us on this: a good tripod will make you much more productive in the field. We've watched too many photographers spend thousands of dollars on gear and workshops only to lose shooting opportunities because they spend their time fighting a $150 tripod. We all believe in frugality and financial wisdom but a tripod is the wrong place to save money.
Forks Washington is the ideal base camp to explore the Western portion of Olympic National Park.  It is a short drive to most of the scenic beaches and a prime spot to venture out to the waterfalls and rainforests to the North and South.
We will be conducting the education and critiques in the Forks area.  Here are some ideal places to stay in Forks:
| | | |
| --- | --- | --- |
| Name | Address | Phone |
| Dew Drop Inn | 100 Fern Hill Rd | 360-374-4055 |
| Forks Motel | 351 South Forks Ave | 360-374-6243 |
| Mill Creek Inn | 1061 South Forks Ave | 360-374-5873 |
| Pacific Inn Motel | 352 South Forks Ave | 360-374-9400 |
| Olympic Suites Inn | 800 Olympic Drive | 360-374-5400 |
For a more inclusive list, see the PDF provided by the Forks Chamber of Commerce:  Click Here for More
Instruction
Your tuition includes instruction from two of the finest Photography and Photoshop educators!
Park Fees
Your park admission is included with your tuition.
Snacks
We will always keep bottled water and snacks on hand during the workshop.
f.64 Elite Access
Your tuition also includes three months of access to f.64 Elite free of charge!
Transportation
Transportation to and from the Airport and during the Workshop is not included in the tuition.  However, there may be carpooling opportunities.
Airfare
Please plan accordingly as Airfare is not included in your tuition.  It is highly recommended to travel in on the day before your workshop and leave the day after.
Lodging & Meals
Lodging and meals are not included in your tuition cost.  However, we will provide you with a list of recommended lodging and dining options.
Travel Insurance
We will not be providing travel insurance for your gear.  What you bring is your liability.
Olympic National Park
May  21 – 24
$1500*
One unforgettable workshop experience in Olympic National Park. You'll come home with a boatload of portfolio-worthy photos and a learning experience that will transform your photography. Enjoy a once in a lifetime opportunity with two of photography's best!
*Due to the close proximity to the workshop, we are only taking full payments, no deposits will be collected.