BLEND IMAGES in PHOTOSHOP like NEVER before!
Ever want to blend layers like a Pro in Ps?  Now you can!
Watch the video below to learn more!
⇩⇩⇩
BLENDING LAYERS in PHOTOSHOP has NEVER BEEN EASIER
Blend If is my absolute favorite way to blend any layer and images in Photoshop.  It is uniquely universal and provides dynamic masks built into each layer that will change and fluctuate as your image data changes and fluctuates.  I feel Blend If is the best tool in Photoshop for blending images, but it does have its disadvantages:
•  It isn't easy to find if you don't know where to look for it
•  It's not the most intuitive tool to use without direction
•  It's so hidden that most people forget to use it
•  Its most powerful features (Blend If Color Channels) are rarely used
•  It's not easy to undo the changes made to the sliders
While all those downsides are undoubtedly prevalent, I have solved them in this new Blend If Course.  I teamed up with Tonee Gee once again to create the first-ever Blend If Panel for Photoshop.  It makes blending layers a breeze while making it equally accessible to the viewer.
Until now, I have only shown Blend If in various forms in YouTube videos.  For years subscribers have asked me to make an all-inclusive Blend If Course, but I never felt quite ready to produce it.
This course is finally ready and is a collection of all the ways I use Blend if in my workflow, and it gives you an incredible Blend If tool that you can use right now in Photoshop.  I always say this is probably my best work yet, but this one truly is my best work!  Enjoy!
This is EXACTLY what Blend If should have been from day 1!
► One INCREDIBLE Blend If Tool for Photoshop also included ◄
In This Blend If Course, You Will Learn:
► The basics of Blend If and Color Blend If ► How to use my Blend If Panel
► Blend If for Noise Reduction & Sharpening
► Blend If for Luminance & Zone Masking
► Blend If for Sky Replacements
► Blend If for Color Grading
► Blend If for Texture Blending
► Blend If for Dodging & Burning
► Blend If for Portraits & Skin Tones
► Blend If for ACR Profiles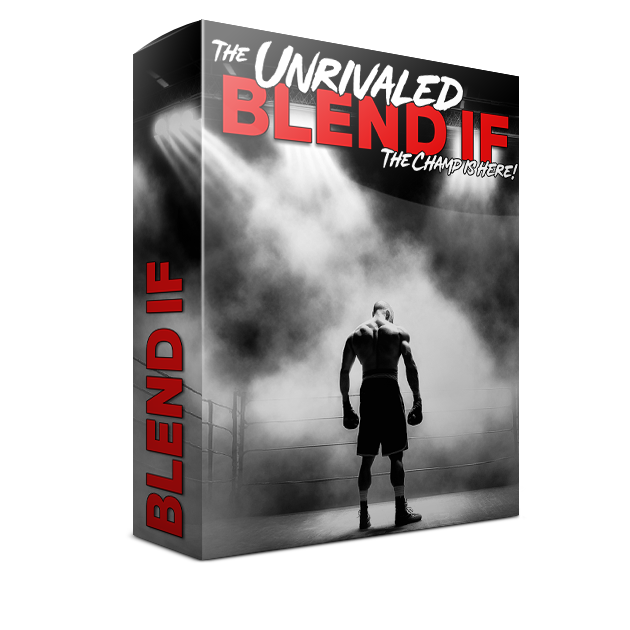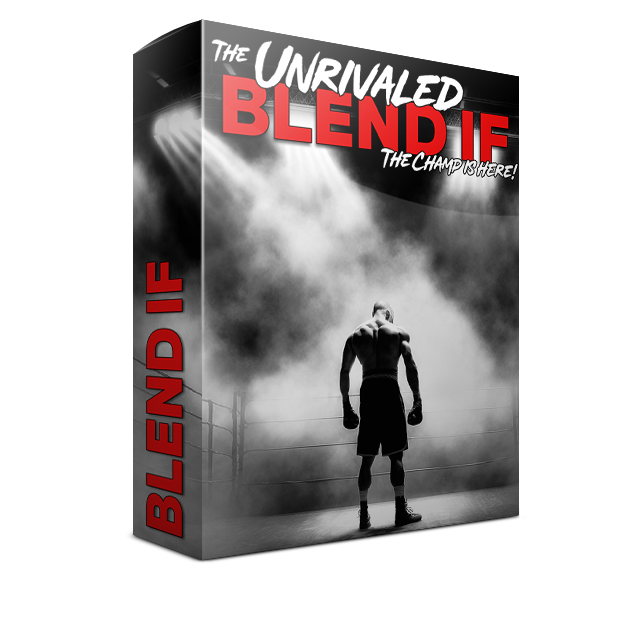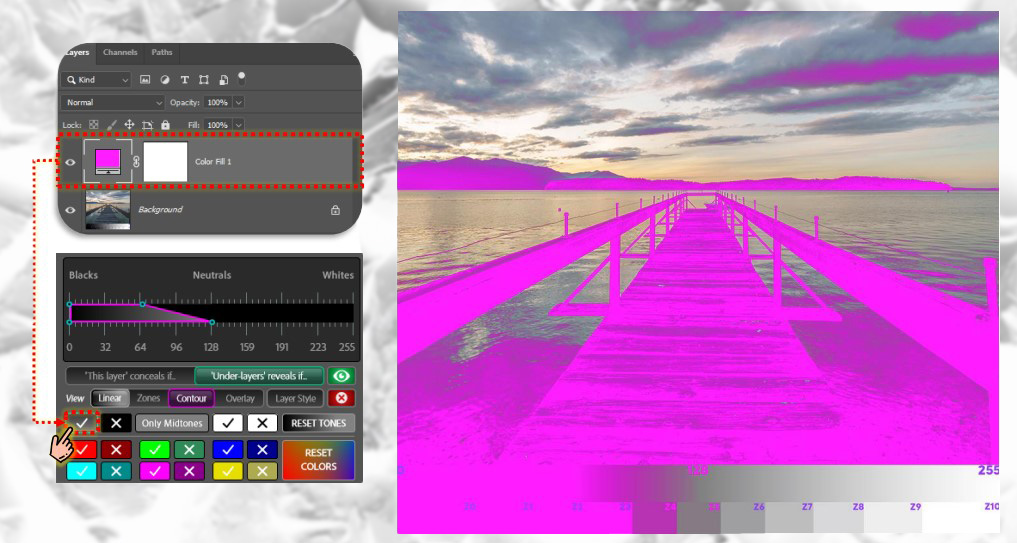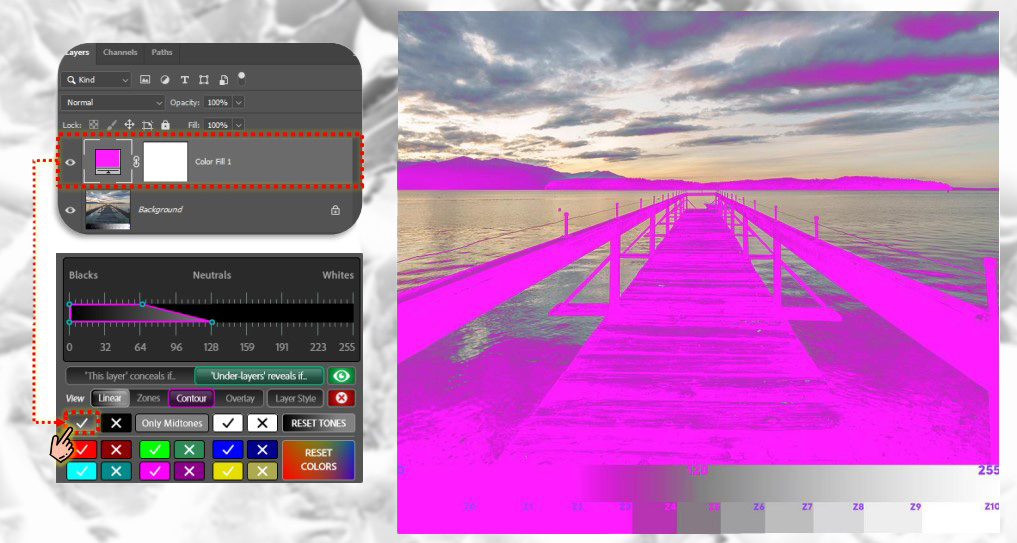 Are you tired of blending layers in Photoshop with little success?
You're not alone. Many photographers and designers share the same frustrations. That is soon going to be a worry of the past for you!
No more endless tweaking of blending modes and layer masks. No more frustration trying to get the right look with incapable tools. With this panel and knowledge you'll be able to create beautifully blended compositions in seconds, not hours.
Blend If Panel
The ultimate tool for blending layers in Photoshop. Its advanced algorithms and intuitive interface make it easy to achieve the perfect blend!
Workflow Upgraded
You'll learn tips and techniques for blending layers in Photoshop.  Your workflow will thank you as it gets and IMMEDIATE upgrade!
Everything You Need
I packaged up EVERYTHING I used to make this course from instructional PDFs to the follow along images, you have everything you need!
Possibilities!
A whole new world of possibilities is about to open for you in Photoshop.  The possibilities with Blend If are endless as you will soon find out!
This Blend If Panel is INCREDIBLE
My
#1 frustration
, and more than likely everyone else's, with Blend If has been its inaccessibility.  It's
tucked away in the Layer Styles
, buried deep in a place that most Photoshop users NEVER go.
Why would Adobe hide its most effective tool for layer blending in such an obscure place? 
I have questioned that since I started using it exclusively in my workflow in 2014.  I have been patiently waiting for some kind of update so we could use it in the main Photoshop editing area.  After over nine years of waiting, I had to do something about it!
Introducing, the Blend If Panel!  It fits beautifully in the Properties area of your Photoshop Workspace and gives you push-button access to Photoshop's most POWERFUL feature!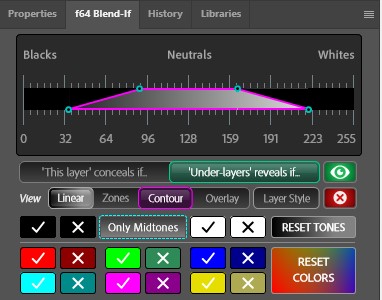 Difficult Tasks Made EASY
► Click on the videos below to see the Blend If Panel in action  ◄
•Great effects in SECONDS•
Bad skies are a thing of the past!  With the Blend If Color Slider Quick Access Buttons, one click is all it takes to make sky replacements a BREEZE!
There are many ways to make a luminosity mask in Photoshop.
Blend if has many advantages:
• Speed & Efficiency
• Dynamic Operation
• Smaller File Sizes
Color grading is even EASIER with the Blend If Panel.  It incorporates quick access to both Tonal & Color Blend If settings.  You can unlock incredible ways to color grade ANY photograph of any genre!
Responses to the Course Material
BLEND IMAGES in PHOTOSHOP like NEVER before!
Ever want to blend layers like a Pro in Ps?  Now you can!
Download Now
$87 Regular Price
✔

16 Unique Videos

✔

157 Minutes of Education

✔

70 PDF Pages
✔ 18 Follow Along Images

✔

1 REVOLUTIONARY Panel
Lots of Content In One Very Small Package
Frequently Asked Questions
---
How does this compare to other developer's panels?
I don't know, really.  I tend to stay in my lane and do not purchase or use any other educator's panels.  I would say, like all tools in the garage, some are better than others, while many tools compliment others.  This is one of those moments where maybe this tool won't replace another, but it may be a mighty fine compliment 😉
Is this a one-time fee or a subscription?
This is a one-time fee.  You will have access to it for the lifetime you own and can download it whenever you need it.
Is this course a download or is it online streaming?
After purchasing this course you will receive download links for the videos and the panel.
Which version of Photoshop do I need?
Photoshop CC (preferably the most up-to-date version, Ps 2022-2023)
This will not work in Photoshop CS6.  CS6 is practically a dinosaur. Time to upgrade 😉
Does this course come with everything I need to follow along?
Yes!
Blake includes all of his follow along images, actions, presets, PDF's (if applicable) and or extras.  Some lessons have actions and images, some just images, others a PDF and some do not have any extras (usually the introduction and conclusion videos).  Everything you need to follow along is included in the course purchase.Programs, Plugins, and Software Applications are not included.  For example, if this is a Photoshop course, Photoshop is not included in your purchase.
I am a portrait Photographer, will this course help me?
Yes!
It doesn't matter what you photograph. Blend if is useful in EVERY image of every genre.  So yes, the information in this course may be used on Landscapes, Portraits, Still Life, Architecture, Macro, Street, Milky Way, and basically any photo with pixels 😉
Do I need your plugins to use this course?
Nope!
This course and panel are stand-alone products and do not require the purchase of any other item I offer to maximize your results.
However, for those that do have my programs and plugins, well, this will fit perfectly in your workflow as another tool in the tool belt!
I use Lightroom, will this course help me?
YES!
I am teaching foundational knowledge in this course, so yes it CAN be used in Lightroom.

I don't use Lightroom, I use Adobe Camera Raw, but that doesn't matter as RAW processing is only a portion of the big battle in the war of photo editing.  This course will teach you how to assess tones, no matter where you are, but the tools and actions I provide are specifically for Photoshop.  But don't let that keep you from learning how to assess your tones!
Is this course offered for f.64 Elite Members?
YES!
It is available in the course catalog on f.64 Elite.  Those members with a paid subscription can access the course material and panel from the course library.
Meet Your Instructor: Blake Rudis
Hey, I'm Blake Rudis, and I'm what you'd call a Photoshop fanatic. All my life, I've been trying to capture and edit the PERFECT photos, and for the last decade, I've been teaching others how to do the same.
In 2010 I launched a blog. While initially a way of showcasing my work, before long, thousands of people were visiting, asking me how I created the images I displayed. It quickly turned into an educational platform.
In 2016, I founded the f.64 Academy – a fully comprehensive "online school" for those wanting to learn how to use Photoshop to create the best-looking photos of their lives. Since then, I've helped thousands of Photographers learn basic and advanced Photoshop skills.
Today, I'm incredibly excited to share my passion for Blend If.  I have been a pioneer on the Blend If front teaching hundreds of ways to use Blend If throughout my YouTube and Elite education.  You will quickly see why I love this tool so much.  I am honored to be your Blend If Mentor!