A one stop solution for brilliant finishing touches in Photoshop!
Master Tone Effects and  Black & White Conversions to create artistic Monochromatic images.
Learn to color correct your images perfectly, or amplify the colors for artistic effects!
Create compelling artistic effects with your new knowledge of Tone and Color.
Use proofing to ensure your images look top notch on all forms of media.
A more intuitive way to post process your photos is here.
Built for Photographers by an artist to speed up the finishing touch process.
Remove the guesswork and have fun in the process.
A Handcrafted Color Theory Engine
The Grading Palette was engineered with Color Theory in mind for simultaneous color correction and efficient color grading with minimal effort.
Responsive Color Grading made simple.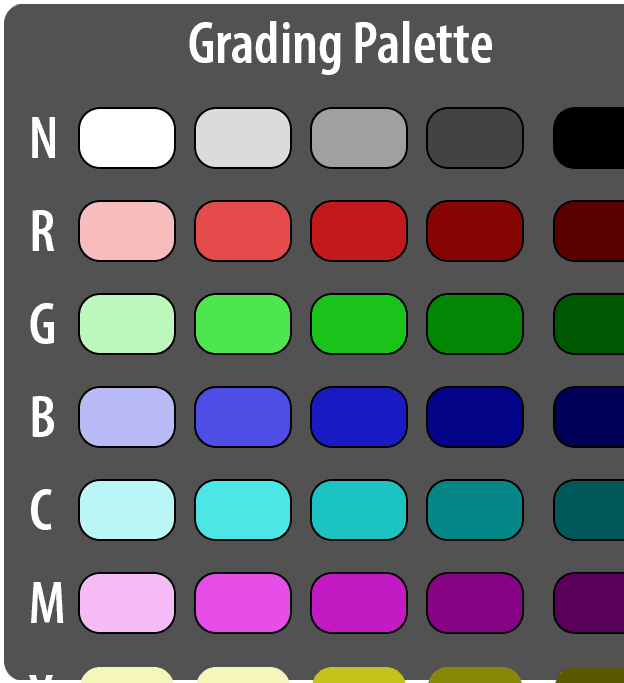 Created with
Palette Effects
The following images were created with the Palette Effects Photoshop CC Extension.
Compelling
Black and White Images
Monochrome Image processing has never been easier and more efficient.  Forget about Black and White Conversion software and make beautiful images in seconds.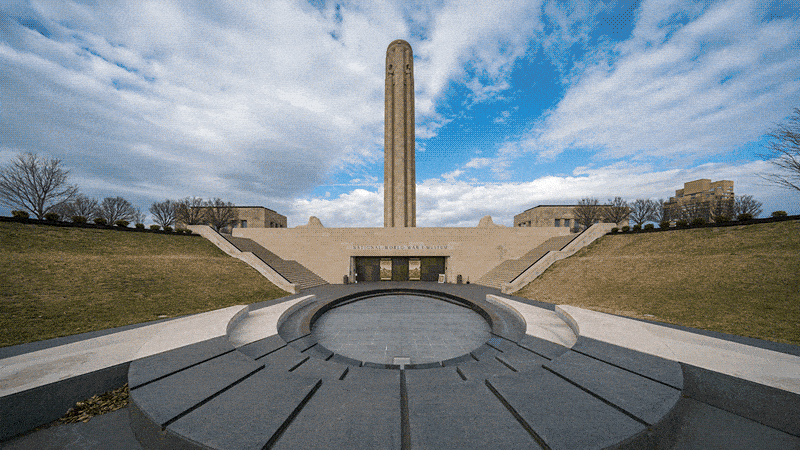 Not Just
for Landscape
Photos
Palette Effects can be used to make incredible images.  It works alongside your current workflow and can be used in any genre of photography.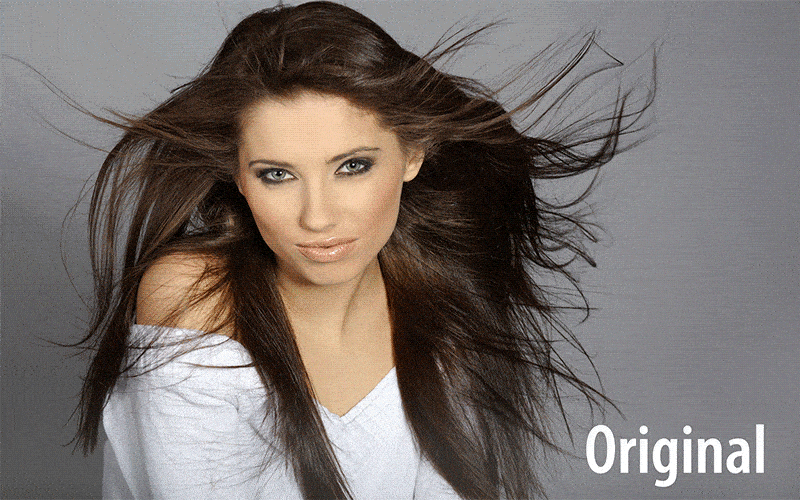 Flexible
The Palette Effects Panel adapts to any workflow!
Simple To Use
Complex Photoshop adjustments made simple and accessible.
Intuitive
Laid out in an intuitive way for a friendly user experience.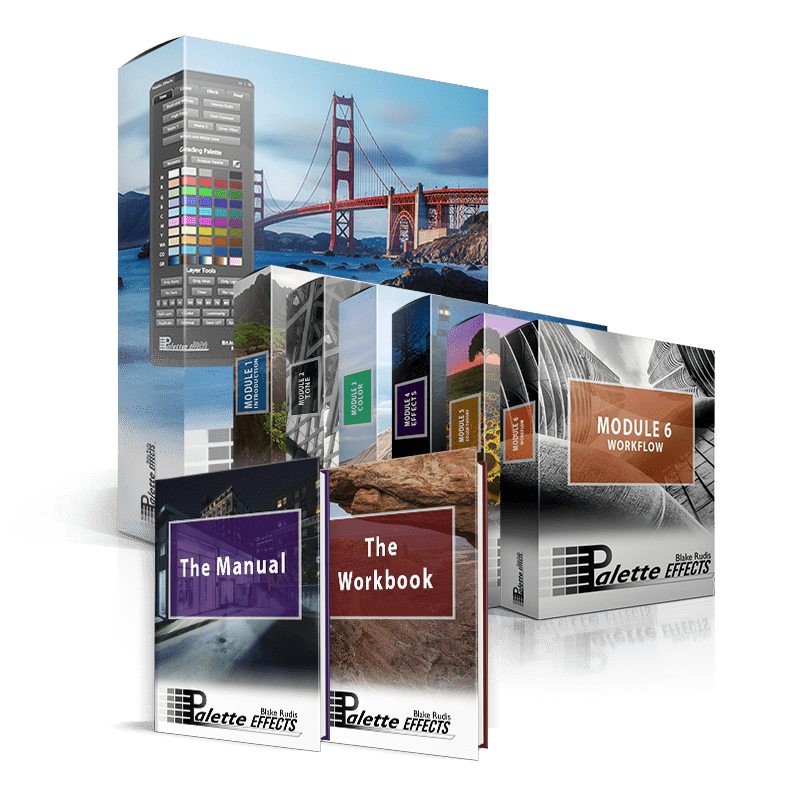 Palette Effects Education Bundle
The Palette Effects Education Bundle includes 43 never before seen videos, all of my gradients & Color Lookup Tables, and the Panel for both Photoshop CS6 and CC.
Blake has refined his workflow over the last several months.  He has always stressed the importance of editing Tone, Color, and Effects.  Now, Effects is broken down into Tone Effects, Color Effects, and Artistic Effects!  In the bundle, you will receive the Panel as well as the necessary education to begin crafting your images and honing your artistic expression. All of the content in the Bundle has been recorded specifically for the Palette Effects Panel.
You will receive six educational modules totaling 7 hours in length.  All of the videos have been rendered with quality in mind at 1080p.  Enjoy!
Educational Videos included in the
Introduction Module
Introduction to Palette Effects
Installing the Panel in Photoshop CC
Installing the Panel in Photoshop CS6
Uninstalling the Panel
Installing Gradients
Installing Lookup Tables
Setting up the Photoshop Workspace
Educational Videos included in the
Tone
 Module
Intro to Tone Effects
Basic Black and White Adjustments
High and Low Key Effects
Matte Effects
Film Grain and Noise
The Silver Effect
The Black and White Glow
Tone Module Conclusion
Educational Videos included in the
Color
Module
Intro to Color Effects
Native Saturation Adjustments
Color Amplifiers
Reduction with Selective Color
Warm and Cool Glows
Color Conclusion
Educational Videos included in the
Effects
Module
Intro to Artistic Effects
Cross Processing
Daguerreotypes, Cyanotypes, and Sepia tones
Kodachrome Effects
Bleach Bypass
Lomograph Effects
Effects Module Conclusion
Educational Videos included in the 
Color Theory Module
The Color Wheel and Color Theory
Color Theory for Photographers
Color Interaction
Color Theory and Inverse Color Relationships
The Grading Palette
Analyze Palette and Color Theory
Color Theory Conclusion
Educational Videos included in the 
Workflow Module
Introduction to Workflow
Workflow From ACR
Full Black and White Workflow
Workflow with the Zone System Express
Incorporating Plugins into the Workflow: ON1 Photo RAW
Proofing
Color Lookup Tables
Workflow Module Wrap Up
"I'm a hobby photographer, and understanding colour had always been like a locked door to me. But now, finally, I hold the key in my hands, and all the puzzle pieces fall into place. Blake, I can't thank you enough for opening this door.
Palette Effects combines very well explained colour theory with a wide variety of tools to use the newly gained knowledge in a really effective way. I've never thought colour correction, adjustment and manipulation could be done so easily.
But colours, colour effects, and colour theory are only one facet of this panel and education bundle.
Equally fascinating to me is the Black and White part of Palette Effects. It comes with endless possibilities to adjust and fine tune the B&W conversion, and these adjustments I use almost intuitively.
Palette Effects turns photo editing into a playground for creativity – I love this panel!
Heike
"Blake first brought us the Digital Zone System (DZS) for mastering Tone, followed that up with the Color Zone System (CZS) for mastering color, and then combined them in the Zone System Express (ZSE) for ease of processing, raising the bar and taking us with him each time.
Now Blake has brought us yet another tool called Palette Effects (PE) incorporating all the previous material and adding to it artistic effects. With PE Blake has raised the bar yet again and clearly jumped it. With the accompaniment of 7 hours+ of clearly laid out training, you will too.
Beyond that, Blake provides you with all the materials he uses for the training so you can follow along at your own pace with your own equipment. I guarantee you that after seeing what he has provided, it will be obvious that Blake is rapidly becoming THE digital editing guru."
Dave
Module 1
Introduction

This module is designed to get you setup and started with Palette Effects.  It briefly discusses the need for it in your workflow, then gets all the preliminary installation stuff out of the way before we progress on to the meat and potatoes!
Module 2
Tone Effects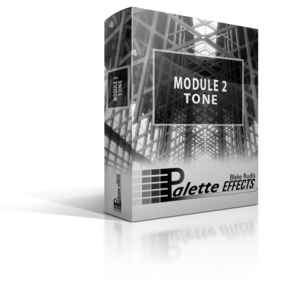 I have discussed how to use tone for technical perfection in your workflow many times.  However, we will take a deep dive into Tone as an artistic effect and make some beautifully crafted Monochrome images in this module.
Module 3
Color Effects

Following suit with our new found tone effects knowledge, we will venture into the world of color as an artistic Effect.   We can use color in so many creative ways to make our images radiate and resonate with our viewer.
Module 4
Artistic Effects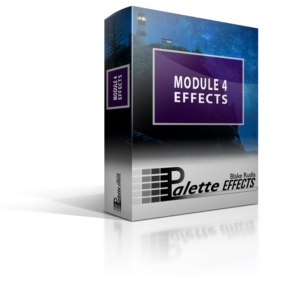 After getting our tones and colors technically perfect, it is time to start working on crafting our vision.  In this module, we will discuss how to use analog film techniques to create breathtaking effects.
Module 5
Color Theory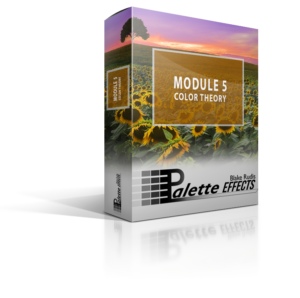 Color Theory is the backbone of all of our processing in the digital darkroom.  All too often photographers discredit Color theory and leave it to the painters, but with this knowledge, you can do anything, and I mean anything in post processing!
Module 6
Workflow

After discussing tone, color, effects, and Color Theory we will put it all together in this extensive workflow section.  We will talk about processing images from the camera to completion in these full-length video tutorials.
Palette Effects Manual
& Workbook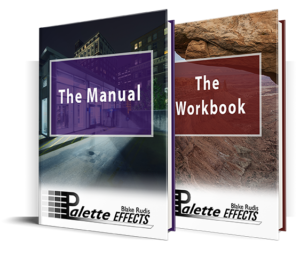 You will find an 80-page manual to accompany the video material.  I have also provided a printable workbook that itemizes the course material and gives you plenty of space to take notes on each video as you learn.
What is included in the bundle?

    The Palette Effects Panel
Both Photoshop CC and CS6 Palette Effects Panels

     Palette Effects Education
6 Video Modules, 1 Workbook, 1 Users Manual, All of my Gradients + 50 Color Lookup Tables!

    Follow Along Images
Everything you need to follow right along with me!
Frequently asked questions
Is this a monthly or yearly subscription?
Nope!
Once you purchase it is yours for life!  You have access to all of the videos and can watch them at your leisure offline.
Do I have to pay for updates?
Nope!
You will never have to pay for updates to the Palette Effects Panel.  As Blake updates the panel he will notify you via email and you can update your Photoshop Extension free of charge!
As of May 30th 2017, updates will no longer be created for CS6.  
Is this an upgrade to the Zone Systems?
Nope!
Palette Effects is its own panel completely separate from my Zone System Express.  It was designed to be used after the Zone System Express.  Palette Effects is a finishing touch panel engineered for efficient Tone, Color, and Artistic Effects modifications.   I typically use this panel after all of my preliminary edits which could include my Adobe Camera Raw (Lightroom) or Zone System Express Workflow.
It fits perfectly at the end of any workflow to assist in the creation of artistically beautiful images!
What Versions of Photoshop will Palette Effects work in?
Unfortunately, Palette Effects will not work with Elements.  Some of the training in the tutorial package may apply, but the Panel will only work in Photoshop.
Palette Effects will only work on the following platforms:
Photoshop CS6  

(

As of May 30th 2017, updates will no longer be created for CS6)

Photoshop CC (All Versions)
Palette Effects WILL NOT work in the following programs.
PHOTOSHOP ELEMENTS
Lightroom
Versions of Photoshop CS5 and Below
The panel is in ENGLISH, but is fully functional on all languages of Photoshop
Can Palette Effects be used with other Plug-Ins? (i.e. ON1)
Palette Effects will work with all Plug-Ins.  While they do not work directly in the plug-in, you may use the plug-in either before or after.  Just to give you an idea, here is my typical workflow.
Possibly use ON1 Photo RAW for an HDR looking image
Adobe Camera Raw for pre-processing (like Chromatic Aberration, Noise, etc.)
Fix small things in Photoshop, like straightening the horizon fixing lens distortion
Run the Digital Zone System
Run the Color Zone System
Use ON1 Photo RAW for the desired artistic effect.
This process is covered in more detail in the Education Bundle.
With all the other programs out there why use the Palette Effects?
Palette Effects is a Photoshop Extension in its own class.  It is designed to give you a systematic approach to honing your artistic expression.  It removes the guesswork from the most important phase in your workflow and can be used to create reproducible effects.
Best of all it can be incorporated into any Photoshop Workflow and can keep all of your photo editing in one place!
These are rather large downloads!
Please be patient, these are rather large downloads.
The Full Education Bundle: 2 Downloads for a total of 2.40 GB

Modules 1-4 = 1.3 Gigabytes
Modules 5-6 and Bonuses = 1.4 Gigabytes
All of the videos were recorded at 1080p HD and come with high-res images to work with.  While it is a rather large download, it is being hosted on Amazon S3′s reliable server.  It is highly recommended that you use one of the following browsers to download the file:
Internet Explorer
Chrome
Firefox
Safari
How secure is my payment information?
The f.64 Elite website does not collect any payment information beyond email addresses.
Your information is secure in the hands of Stripe or PayPal (whichever method you choose to use at checkout).  Beyond that, I would never sell your email address to a 3rd party agency.
You are safe and secure here!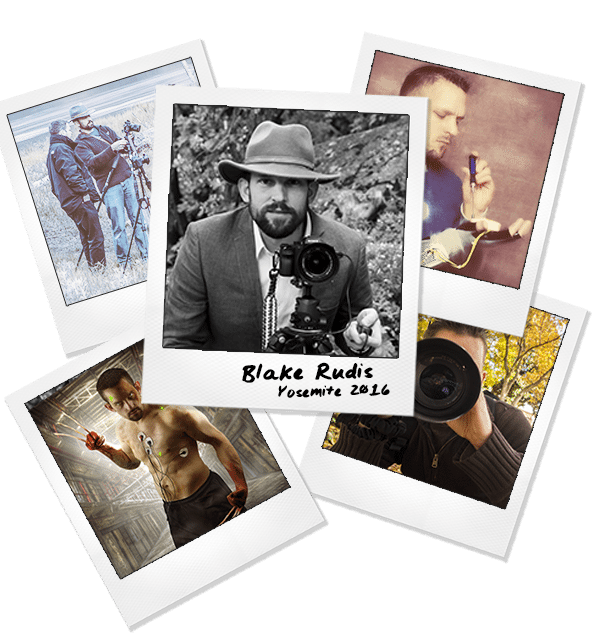 Blake Rudis
Blake is a self-published author and the host of f64 Academy. While his focus has been strong in HDR photography for the past five years or so, he is most passionate about post-processing images in Photoshop and mentoring others.
Blake takes great pride in his Fine Art background. From Acrylic and Oil Painting to Printmaking and Sculpture he has had his hands in just about every art form. This has been paramount in shaping his ideologies on Photography and Post Processing. For Blake, it is not about the act of photography, but the artistic process as a whole.