Photoshop Foundations: Masking
---
Photoshop Foundations:  Masking
Masking, to some it is the best thing since sliced bread, for others it is about as enjoyable as soggy waffles.  However, masking is one of the most important topics to learn early on in your Photoshop endeavors.  With masks, you can nondestructively edit your photos very quickly.
In this course, we will break masks down from the very basics to some pretty advanced techniques.  We will demystify masking by breaking them down into three specific types.  Ever heard the term Luminosity Masking?   We will even break those down too.  It doesn't stop there, once we have discussed the types of masks, we will discuss the many ways you can refine them to make pinpoint accurate masks.  We will even go into Adobe Camera Raw and Lightroom and explain how to make masks on the raw level of editing.
If you are new to masking this course will be quintessential, if you are a veteran, well, I can guarantee you will pick up some new tricks and refine some old habits.  Let's do this!
What you will learn:
What are masks?
Why do we mask?
The essential Selection Tools to make masks
The types of masks you will use in Photography
Modifying masks with precision and efficiency
How to use Adobe Camera Raw to make Masks and Luminosity Masks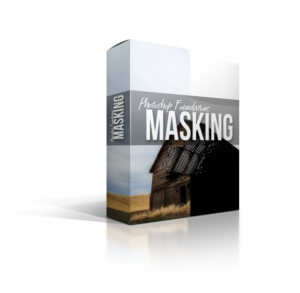 Included in this course:
117 Minutes of formal education and practical application using Masks  in Photoshop©
27 pages of documentation
All of my follow along images
Programs Required:
Photoshop© (CC, CS6, CS5).  Not included in the purchase of the course.  Some features may not be available in CS6 and CS5
I am now watching your new masking course and I do believe that you could teach quantum physics and make it understandable. Keep it going, Blake.
Excellent! I'm going to have to revisit Chapters 5 and 6 a few times. Thanks, Blake!
Who knew that there was so much I did not know about Masking.  I have been doing it all wrong for so long.  Thanks, Blake!
Download Now
No Subscription Required
One purchase and you are free to download and get started with no monthly or recurring fees.

Hours of course content in the membership area

Members only Critique Sessions

Monthly Photo Challenges

Hop in the Community Forum

Members only Live Event Replays

Over 200 hours of Archived Video Content
Stream It
Members can stream it with their subscription
Stream this course, join the community, and enjoy these perks:

Hours of course content in the membership area

Members only Critique Sessions

Monthly Photo Challenges

Hop in the Community Forum

Members only Live Event Replays

Over 200 hours of Archived Video Content
Luminosity Masking in Adobe Camera Raw
---
An example of how to use the masking tools in Adobe Camera Raw or Lightroom.  The same technique is discussed in this course with more depth!
---
---
Excellent Techniques for so Many Applications
---
Make and Modify Luminosity Masks
Master Masks in ACR or Lightroom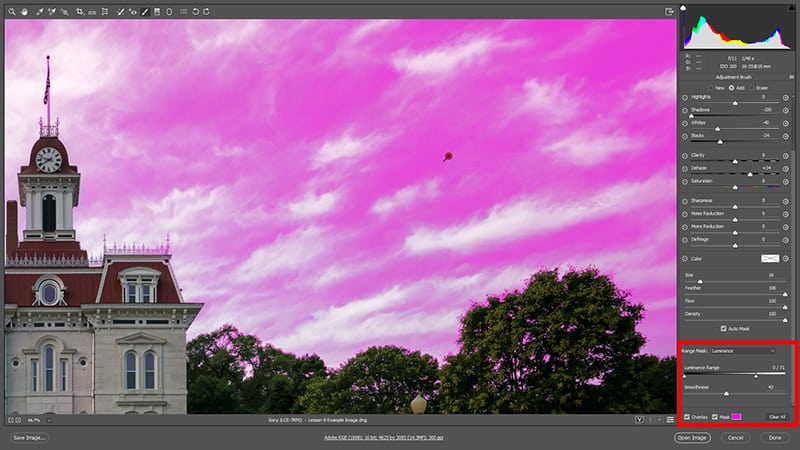 Frequently Asked Questions
---
What is the difference in the pricing structure for this course?
There are two ways to watch this course.
1.  You can pay one flat rate and download the course to your computer.  With this option, you own it and can download it to your iPod/Pads or any personal device for that matter and watch the tutorial anywhere at any time.
2.  You can become a member of f.64 Elite and stream the course for free.  As an f.64 Elite member, you have access to critique sessions, a community forum, monthly photo challenges, and discounts on all of Blake's products.  Monthly Memberships are subject to a monthly fee, and the content on the site is only available for streaming.
If I become a member can I quit at any time?
Absolutely!
F.64 Elite Memberships are paid for monthly, but there are no annual contracts.  You pay for each month as you go and may cancel at any time without penalties.
Does this course come with everything I need to follow along?
Yes!
Blake includes all of his follow along images, actions, presets, PDF's (if applicable) and or extras.  Some lessons have actions and images, some just images, others a PDF and some do not have any extras (usually the introduction and conclusion videos).  Everything you need to follow along is included in the course purchase.
Programs, Plugins, and Software Applications are not included.  For example, if this is a Photoshop course, Photoshop is not included in your purchase.
Download Now
No Subscription Required
One purchase and you are free to download and get started with no monthly or recurring fees.

Hours of course content in the membership area

Members only Critique Sessions

Monthly Photo Challenges

Hop in the Community Forum

Members only Live Event Replays

Over 200 hours of Archived Video Content
Stream It
Members can stream it with their subscription
Stream this course, join the community, and enjoy these perks:

Hours of course content in the membership area

Members only Critique Sessions

Monthly Photo Challenges

Hop in the Community Forum

Members only Live Event Replays

Over 200 hours of Archived Video Content