You can make high-quality fine art images without the huge learning curve and frustration of failure.

Accurate
Finally, pinpoint accuracy with your edits in Photoshop!

Efficient
The most efficient system for  Photo editing ever created.

Deliberate
Edit your images with intention and remove the guessing games. 
Over the last 8 years, Blake has been refining his editing process using the Zone System Express.  What started out as an idea evolved into an actionable sequence of layers designed to get you in and out of Photoshop with the best results in the least amount of time.  While time savings was the intention, the resulting Digital Zone System created masterpieces with a fraction of the effort.  
The Zone System Express 6 will transform the way you think about photographic workflow by providing a system and an irreplaceable tool.  Let's elevate your photos to the Fine Art level and  
Introducing the Zone System Express Panel for  Photoshop CC 2021
Hover over the images below to learn more about the panel.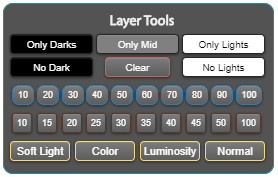 Helpful Blending Options
The Layer Tools are extremely helpful as they can help you blend any layer in just a few clicks. Across the top two rows, are one click blending adjustments. Below them are Opacity and Fill. Followed by 4 helpful Blend Modes. With three or four clicks you are sure to be blending like a champ!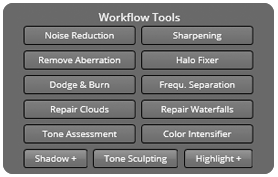 Workflow Tools
Every once in a while in your workflow, you will need some assistance from some complex actions. Blake has compiled a handful of intelligent tools that will fix all kinds of problems. From lighting issues with the Dodge and Burn to Repairing blown out highlights in clouds and waterfalls.
Awesome Effects!
The last step in Blake's Workflow is Effects. In this tab, you can make some effective and unique effects at the click of a button. From vignettes to color grading and radiating glows, this panel has all of your essentials.
Zone System Express 6 Masks
The ZSE contains several ways to make a mask in Photoshop. Masked selections allow you to make more accurate edits because they restrict where the effect will take place. The ZSE can make Tone Masks, Color Masks, Selective Color Masks, and a brand new Blend If Mask!
Curves Modifiers
These tools are extremely helpful. They allow you to make one click curve modifications to the luminance (RGB Curve) and all of the individual Color Curves. One click access to curves means no more fiddling around with the curve to get it right, these do all the heavy lifting for you.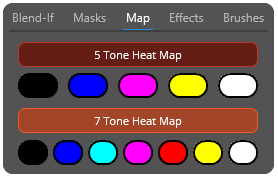 The Heat Maps
The Heat Map Tab in the Zone System Express will help you assess your images tonal qualities. You can see, on a color-coded map, what areas might need more brightness very easily. You can also make masks from any of the tonal areas yo usee in the heat maps.
Batch Processing in 3 Simple Steps
The Zone System Express is the only Photoshop extension of its kind that allows for simple batch processing.  The new techniques implemented in the masks allow one to batch process photos in two ways.   
1.   The Drag and Drop Method
2. The LUT workflow
Both methods are discussed in great detail in the education that accompanies the panel.  Reproducible Fine Art quality edits in 3 simple steps!
Dissecting a Photo Edited with the ZSE7 Panel and Workflow
Hover over the stars below to get more information about the Zone system Express Panel.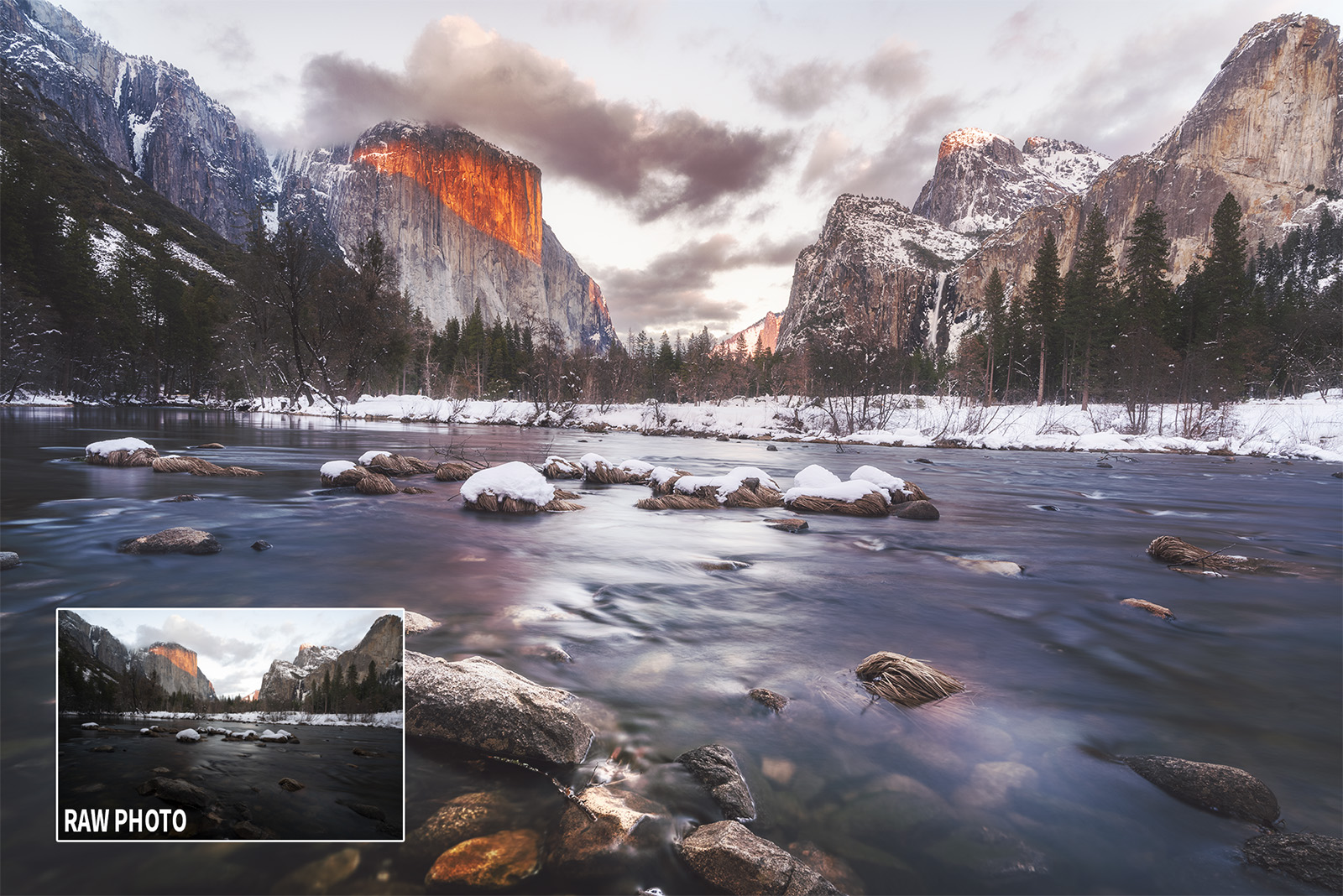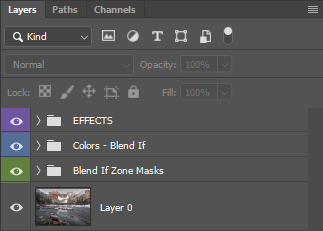 An Organized Workflow
Don't let that layers palette fool you! It is nice and compact but it contains some raw editing power! The ZSE Workflow is designed to be compact and color-coded so you can find your layers fast!
The Most Natural Selections
The Zone System 6 has been revamped with the most natural color masks in the industry! These masks can be quickly viewed in a magenta color cast at the click of a button.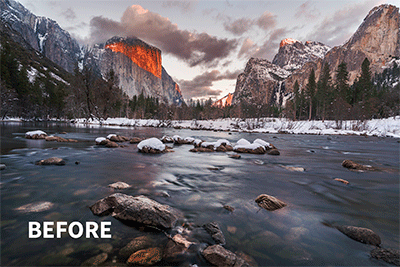 Radiance 2.0 Magic
The Radiance 2.0 is an effect that can create a beautiful radiating glow to any photo. It is fully customizable so the degree of glow is up to you!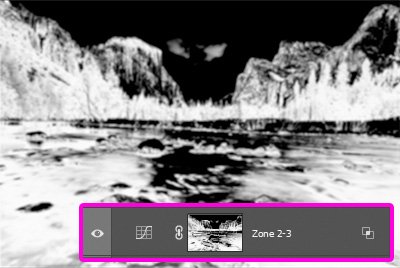 Accurate Zone Masks
The masks created by the Zone System Express are extremely accurate. However, don't let their feathered preview fool you. There are several governors in place that make sure the mask is behaving naturally with the rest of the masks in the image.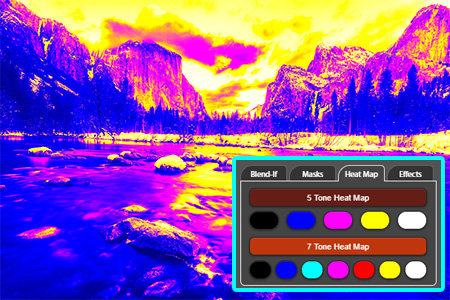 Powerful Assessment Tools
The 5 and 7 Tone Heat Maps let you see your tones in a color-coded map. You can assess the tones in your image and where the hottest spots in your photo are. The viewer will naturally see the brightest areas in an image first. You can accurately control their gaze, what they see first, and where they will look next. It's like cheating 🙂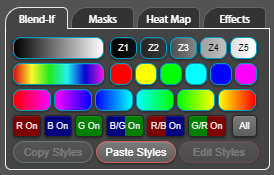 In a League of Their Own
The new Blend If masks are in a league of their own. The Zone System Express is the only panel in the industry to use such powerful masks. With them, you can create a drag and drop editing workflow (or LUT workflow) to batch process multiple photos in the same session! This is a breakthrough in Post Processing Workflow.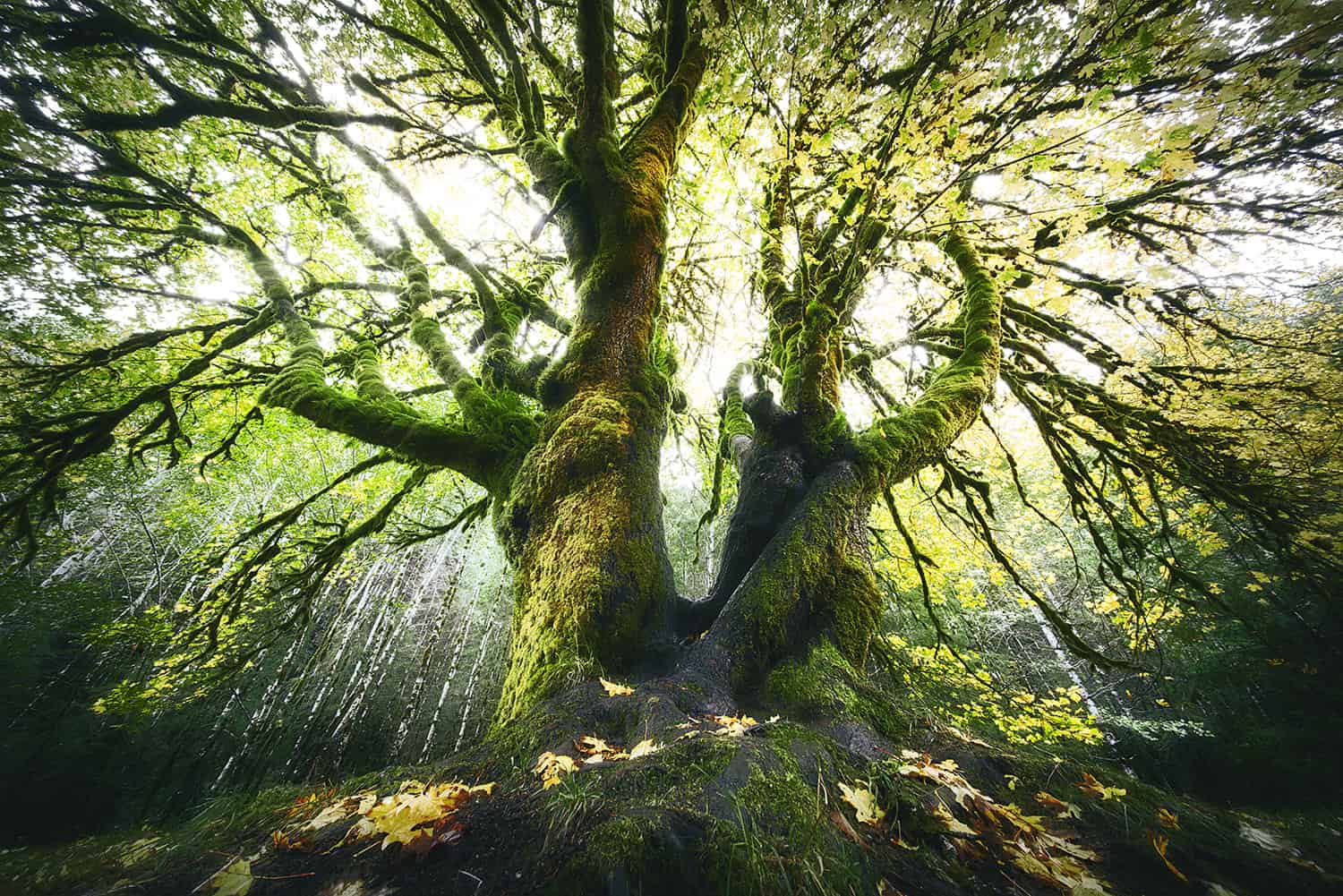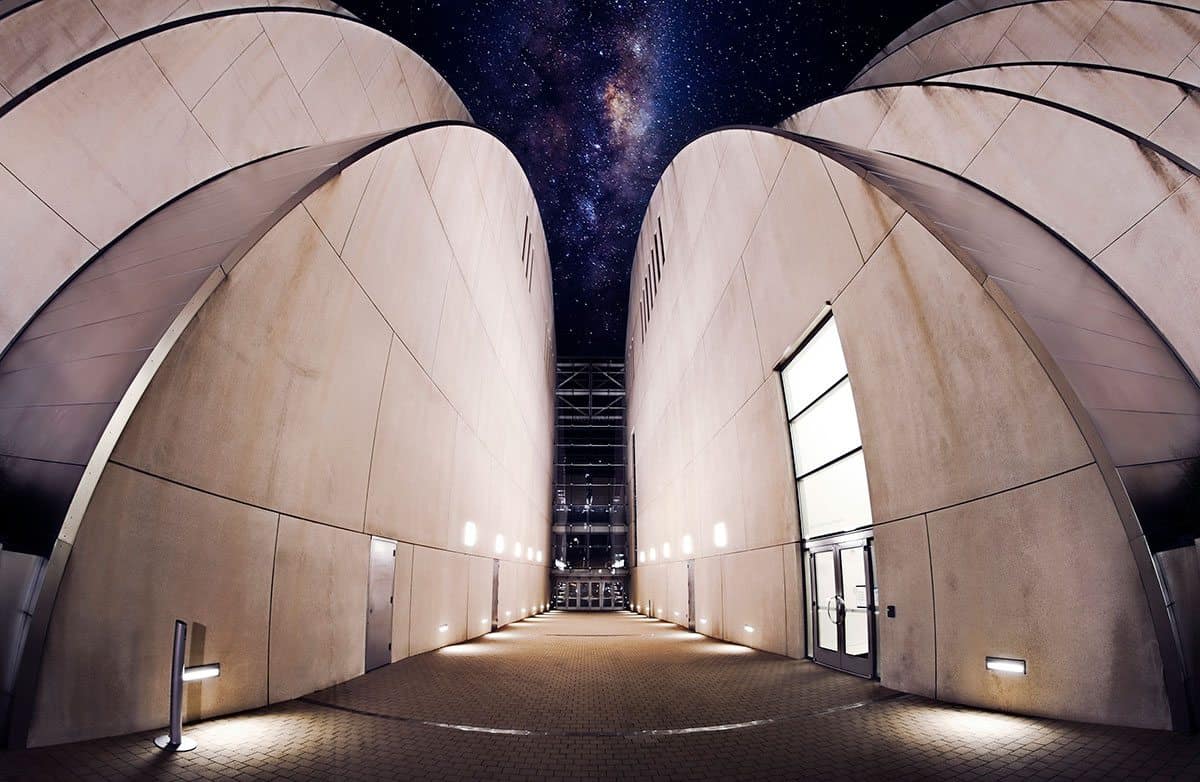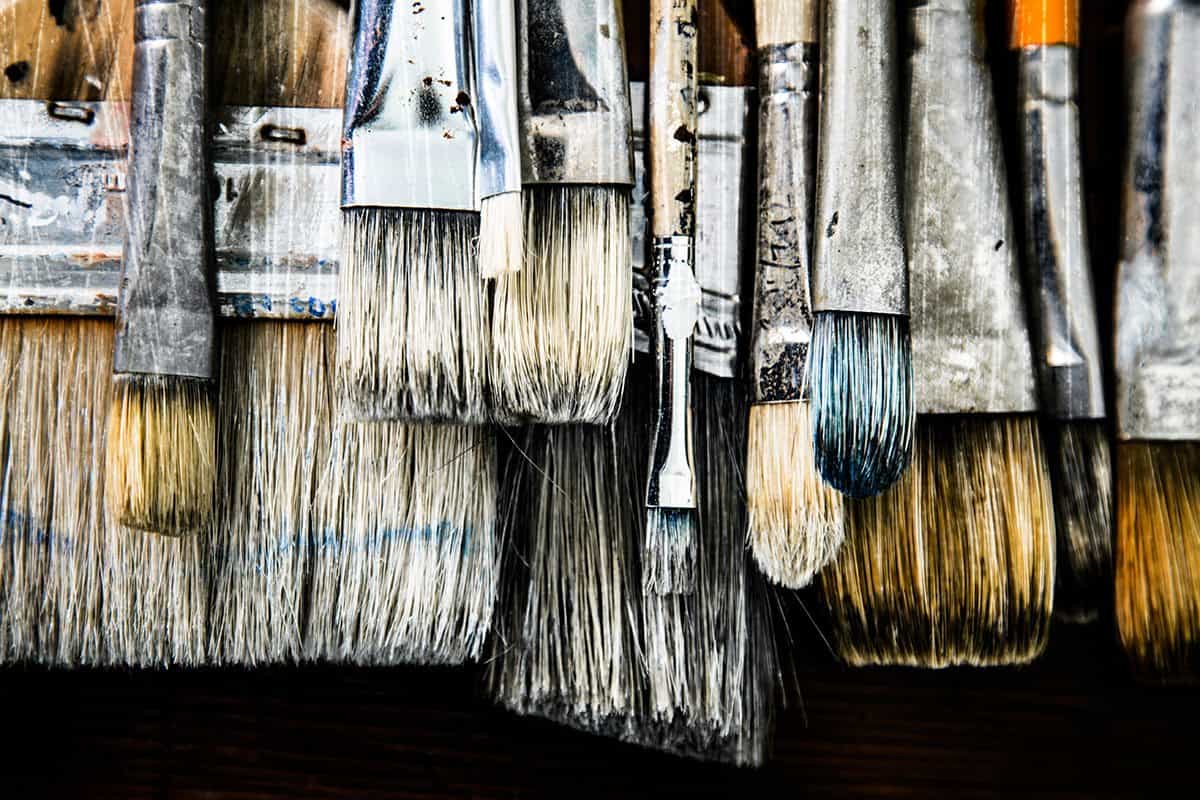 If you are looking for a push button solution to solve your editing woes, this product is Not for you.  However, if you are serious about your work and want to create wall-worthy images, this panel and education bundle is perfect for you.  I have spent over ten years developing a workflow system that gives you the best results in half the time.  While the panel itself is compelling, the education will empower you to go well beyond Photoshop comprehension and into Photoshop mastery!
Portfolio-Worthy Images
Portfolio worthy images don't just happen; they are handcrafted with a combination of the right tools and knowledge.
Meticulously Tested
The Zone System Express has been battle-tested over the last two years and refined to near perfection.
Before and After the Zone System Express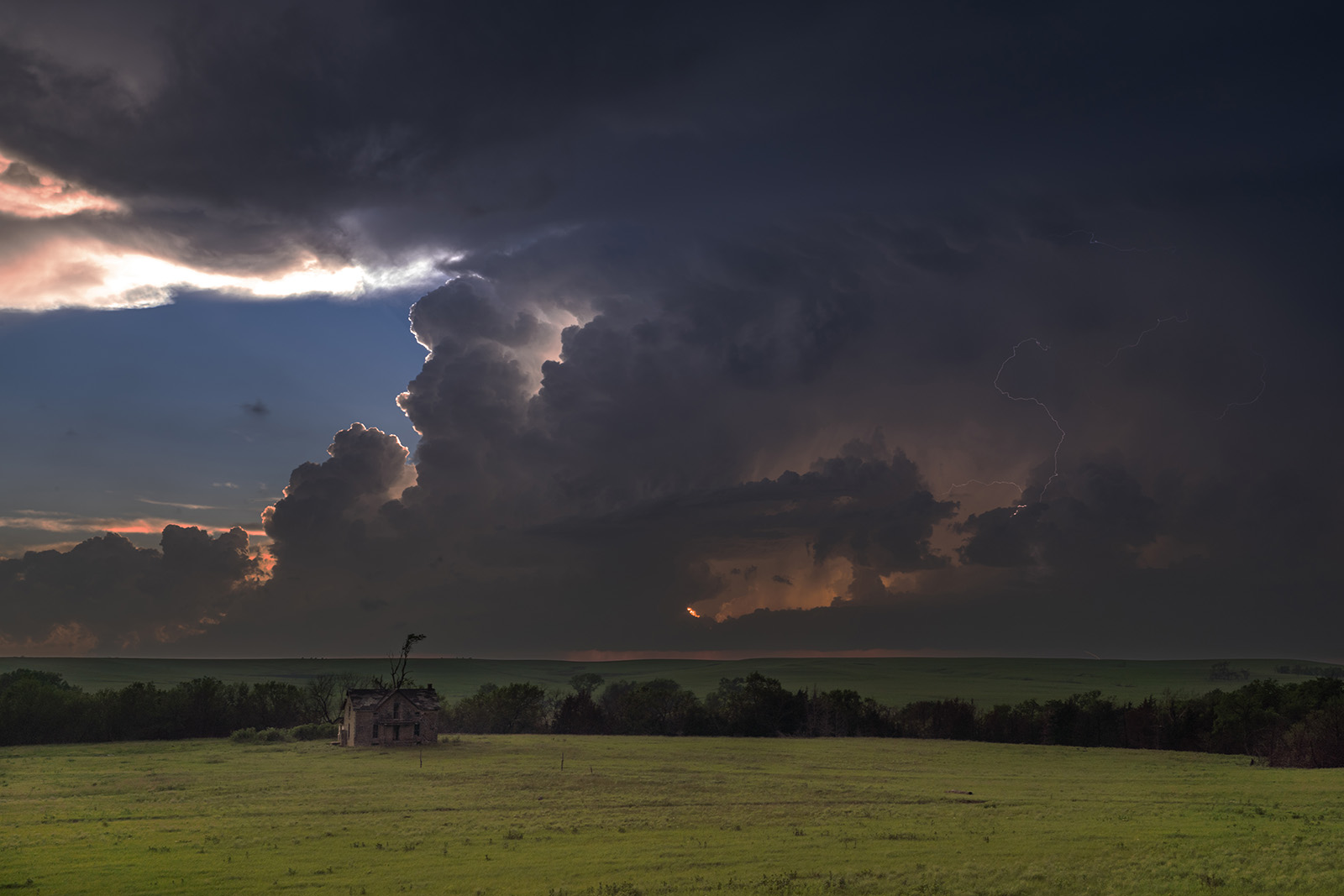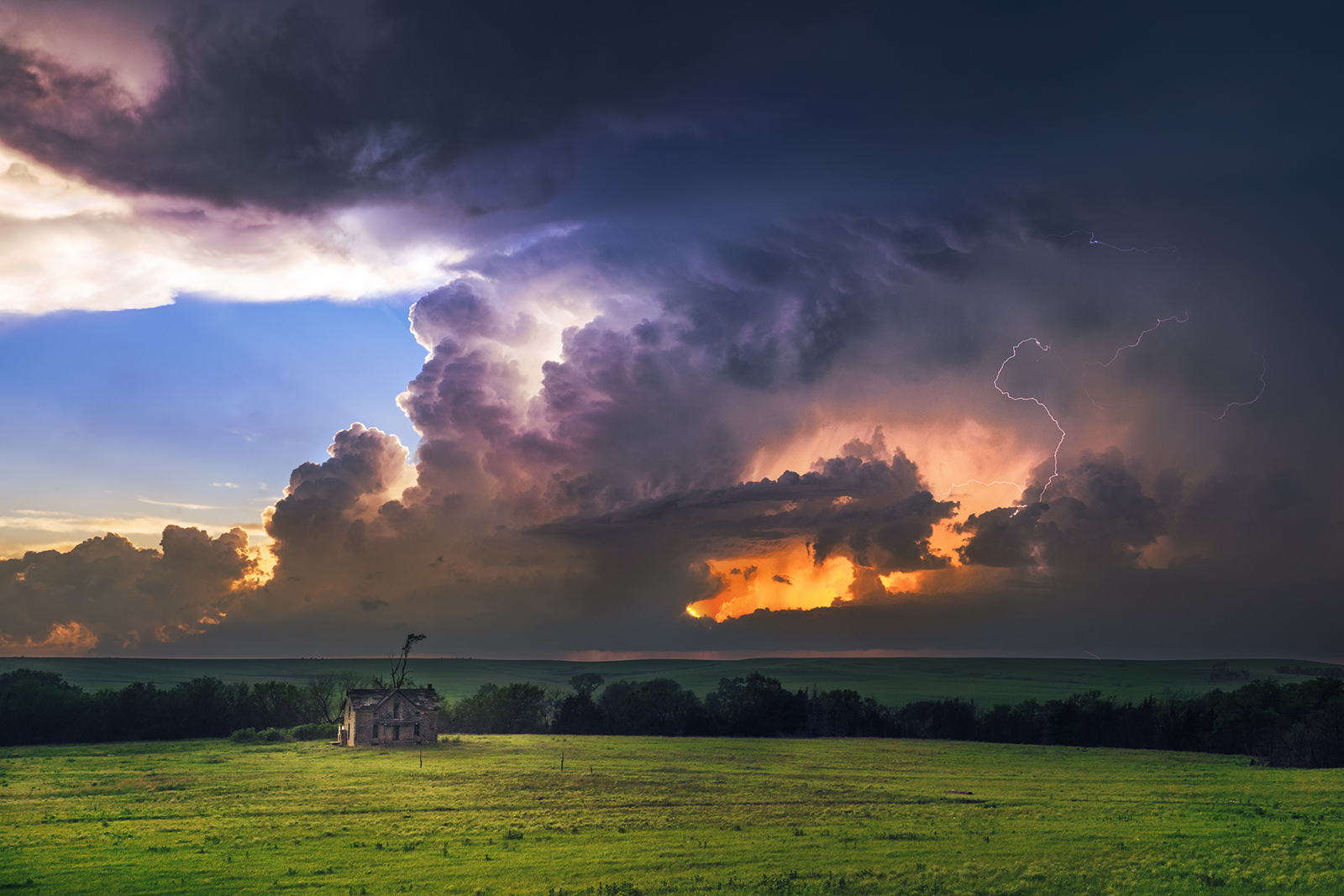 The Flint Hills Came to Life
  Without the Zone System Express, this image would have been next to impossible to pull off.   There were a lot of elements to balance in this shot.  From the lightning to the clouds, and the house in the foreground, the ZSE pulled through in minutes!
  With this scene, it is all about how the ZSE handled the subtleties.   The Clouds have the right amount of depth to complement the foreground without putting them in competition with one another.
  This Milky Way shot was very difficult.   It was composed of multiple images, a few for the foreground, one for the middle ground, and finally one for the Milky Way.  The act of exposure blending is a typical process for night sky images, but it can be challenging to get them unified.  With a few clicks of the ZSE7, this image came to life, just like I remember seeing it when I was on location.  Clearing skies, Lightning, and Fireflies, what else can you ask for?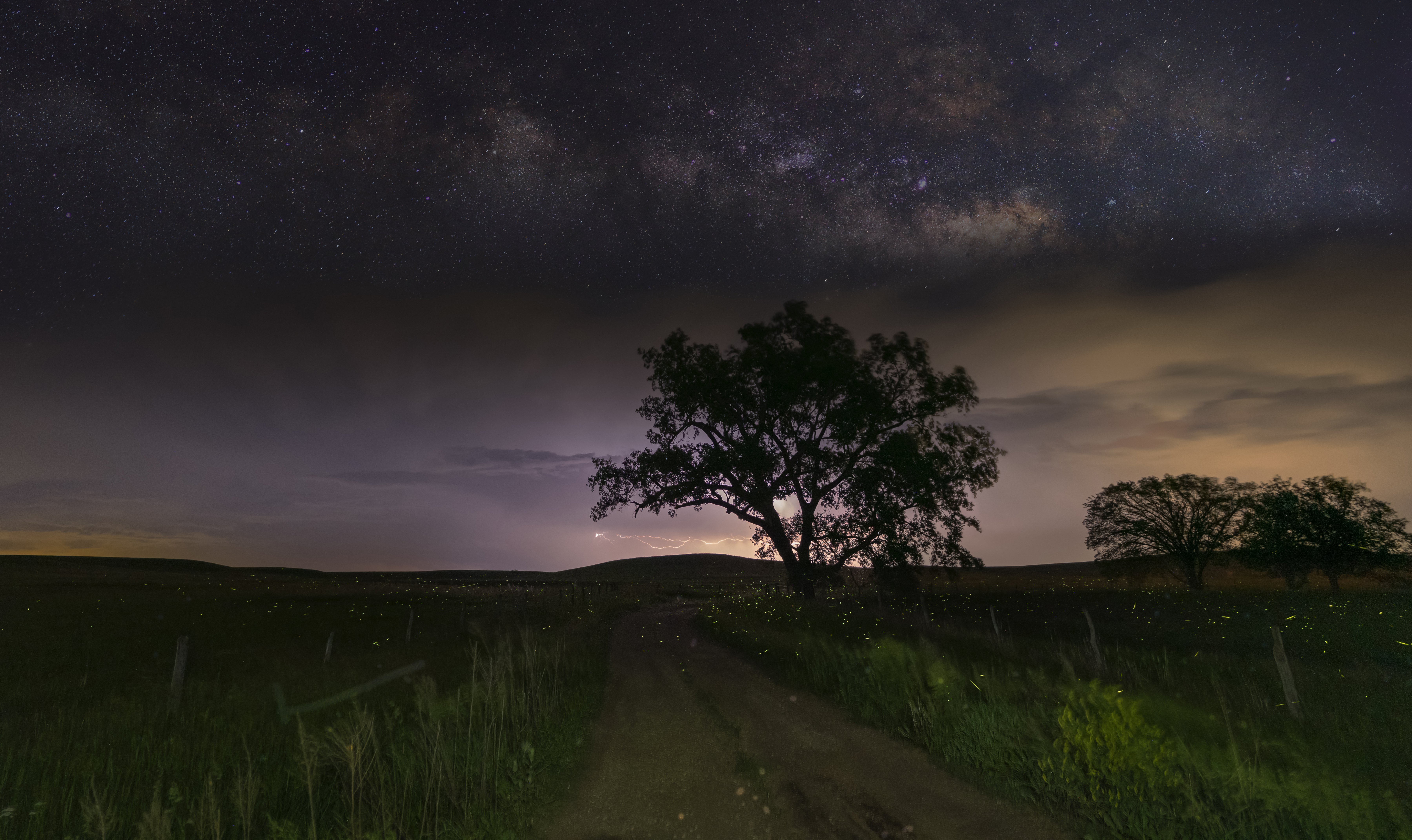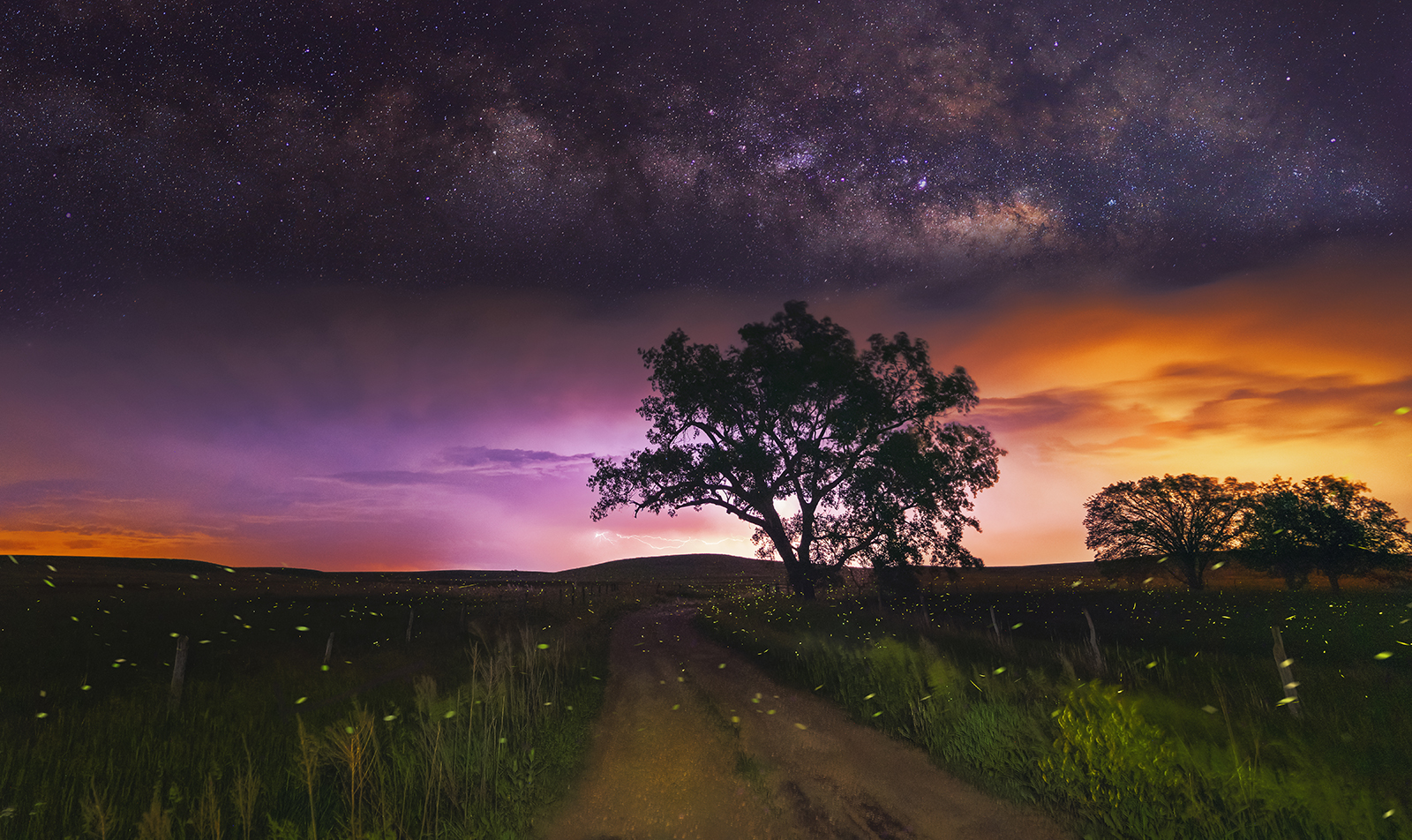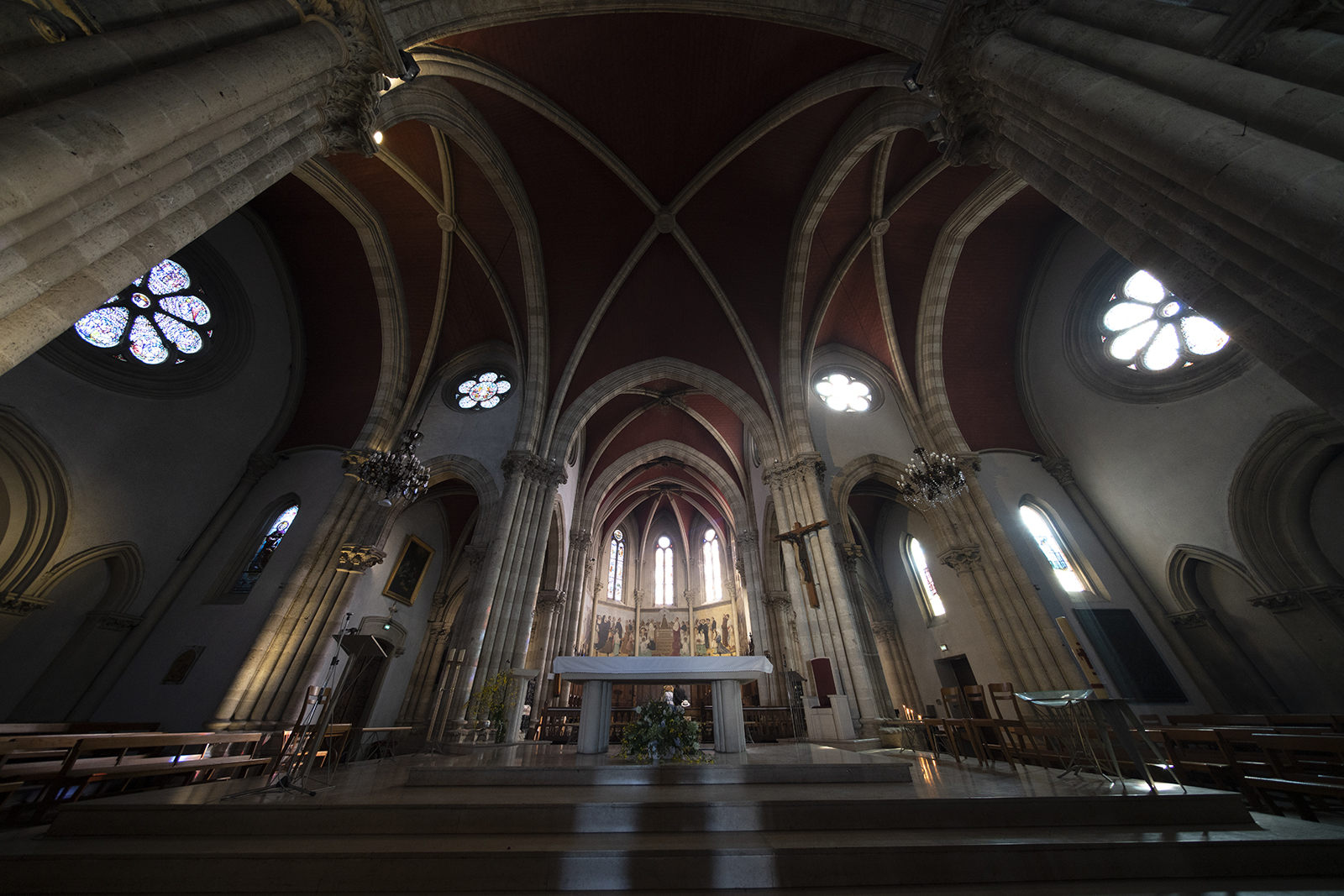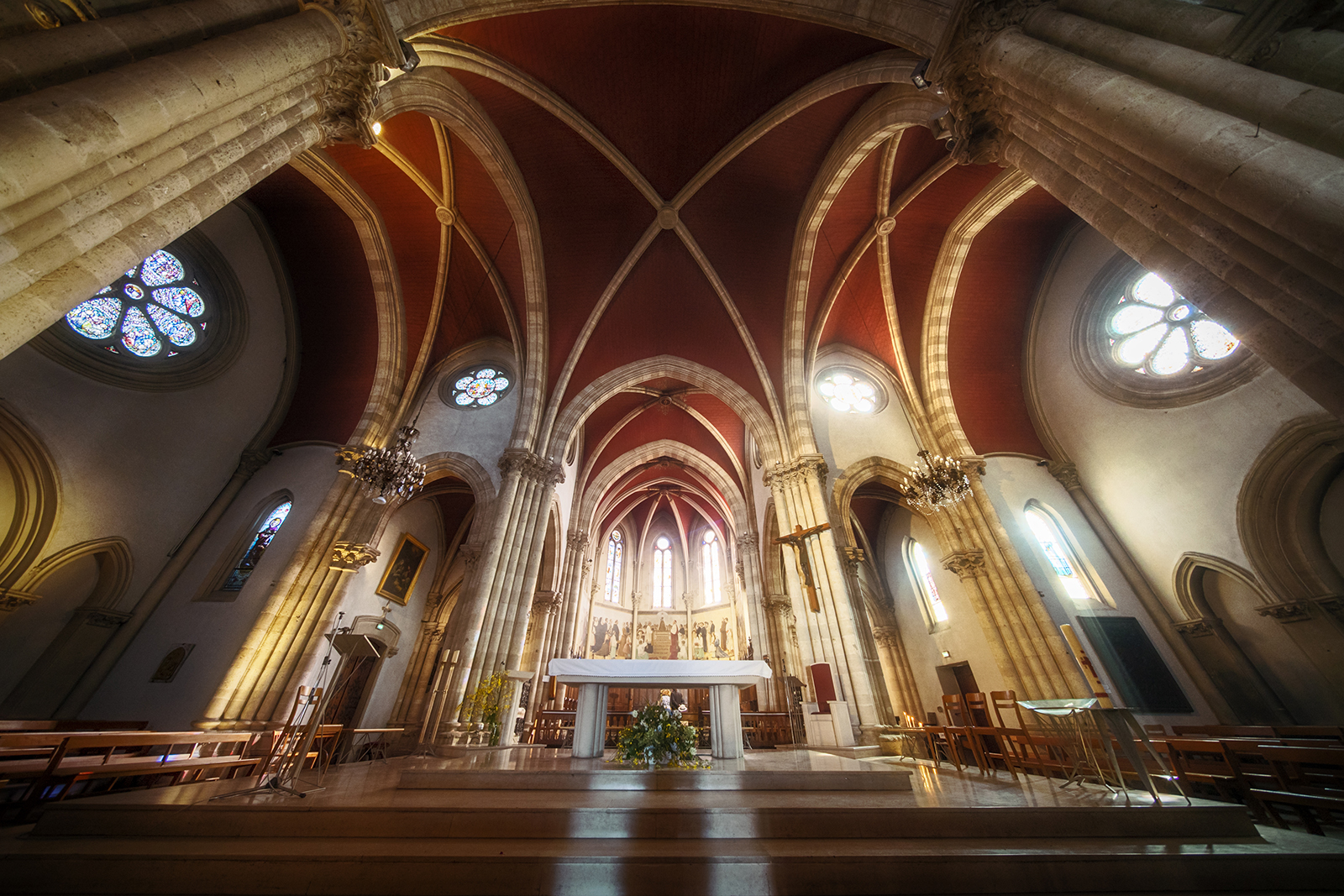 After processing this photo, I am immediately brought back to this Cathedral in Arcachon, France.  I can almost feel the cool air and smell the recently blown out candles.  This is so refreshing.
  Before I nailed down my workflow, I had collected all these memories, but I always felt the photos I took did not represent the way the scene felt when I was there.  Luckily for me now, I can revisit those places through my post processing and allow the viewer to see what I saw and feel what I felt.   I want the same for you!
The first thing everyone assumes is that this is for landscapes… nope!  The Zone System Express and my accompanying workflow can be used on any photo because the workflow is broken down into elements and not genre specific you can use it anytime on any image!
  The best part about the ZSE is the new modified batch processing workflow.   With it, you can process one photo with the ZSE7 and use those settings to transform every picture in the series.  This makes it a valuable asset for weddings, senior sessions, family portraits, or even event sessions.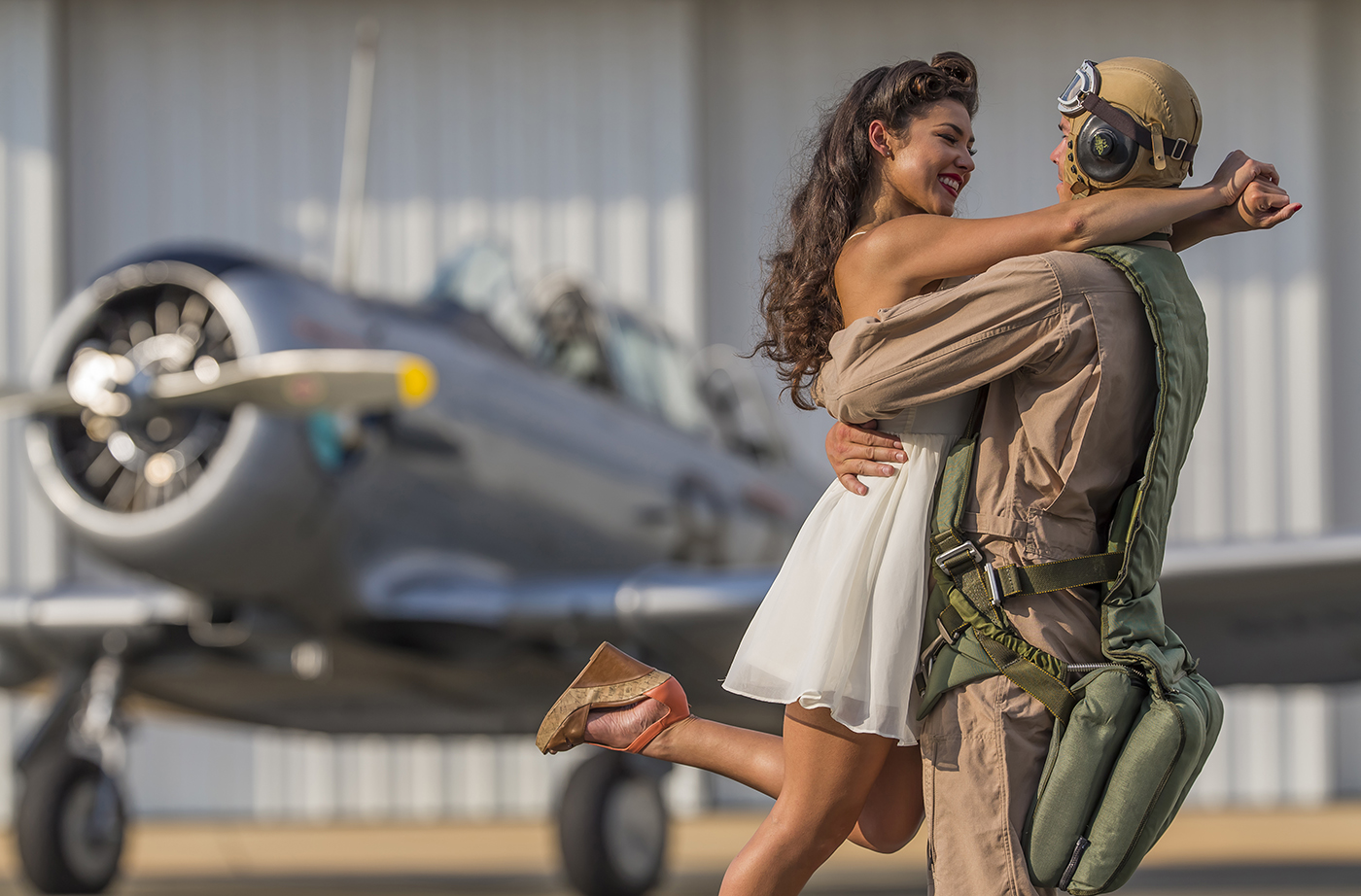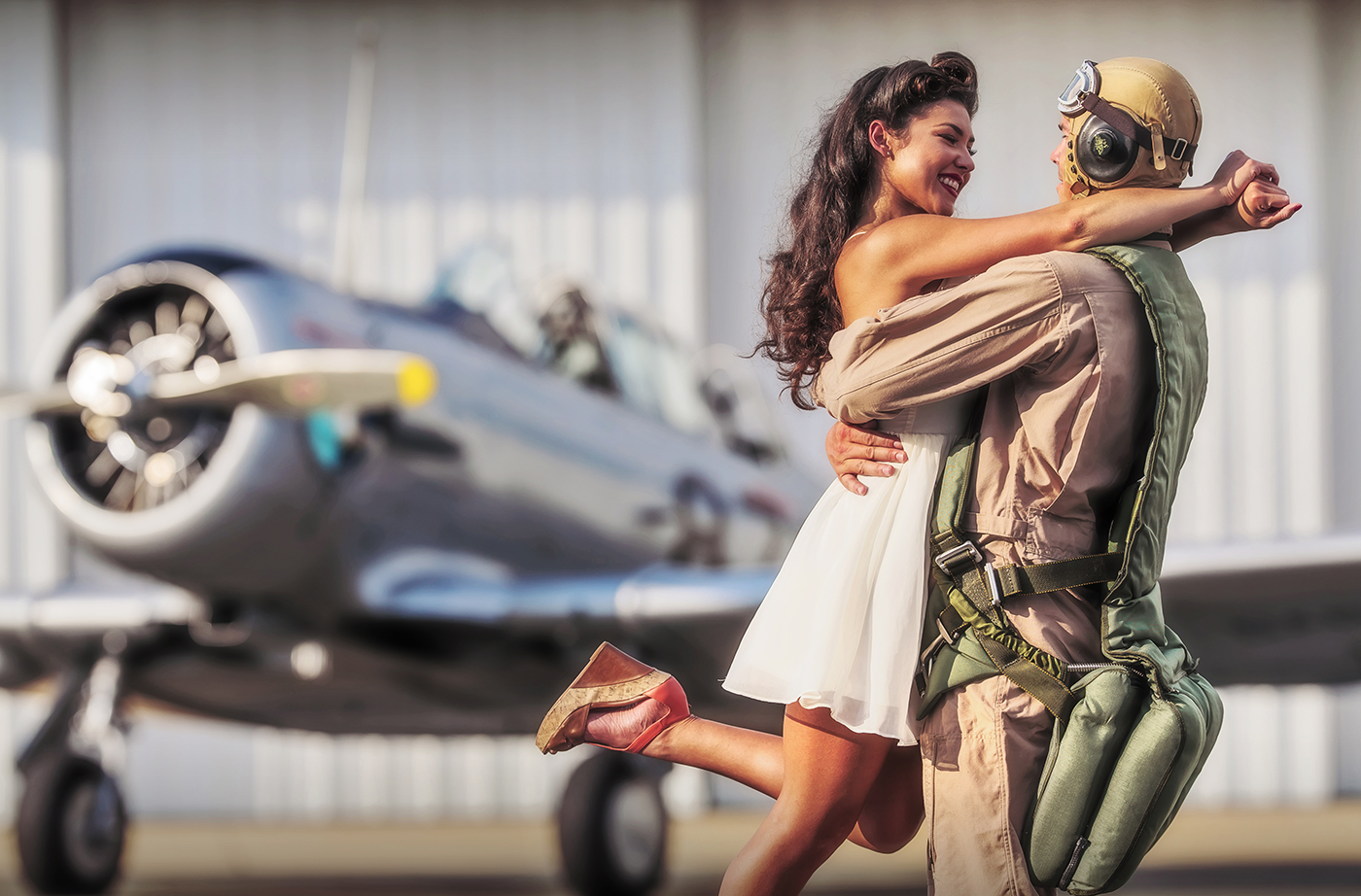 At the root, the Zone System Express Panel is a Photoshop extension.  It has been designed to work with Photoshop CC.  However, it is an extension (or panel) like no other. The Zone System Express Panel has evolved from the necessity to increase photographic workflow efficiency.  
In past years the Zone Systems did an excellent job of speeding up the workflow, but they were based on Actions in Photoshop.  Actions are great, but they require more steps than necessary to accomplish the task at hand.  They also tend to be difficult to find what you are looking for as you may have acquired several hundred actions over time!
Blake realized the necessity for something more, something better, and something more efficient.  The Zone Systems Express Panel is the answer to the Workflow dilemma.  It is faster than the old Zone Systems, more accurate, and much more efficient. The Zone System Express Panel is not "just another panel" in Photoshop.  It has been expressly designed for accuracy, efficiency, and deliberate editing.  Each item on the panel has been handpicked and carefully selected from years of workflow refinement.  It is not convoluted with items you will rarely use and is laid-out with Workflow in mind.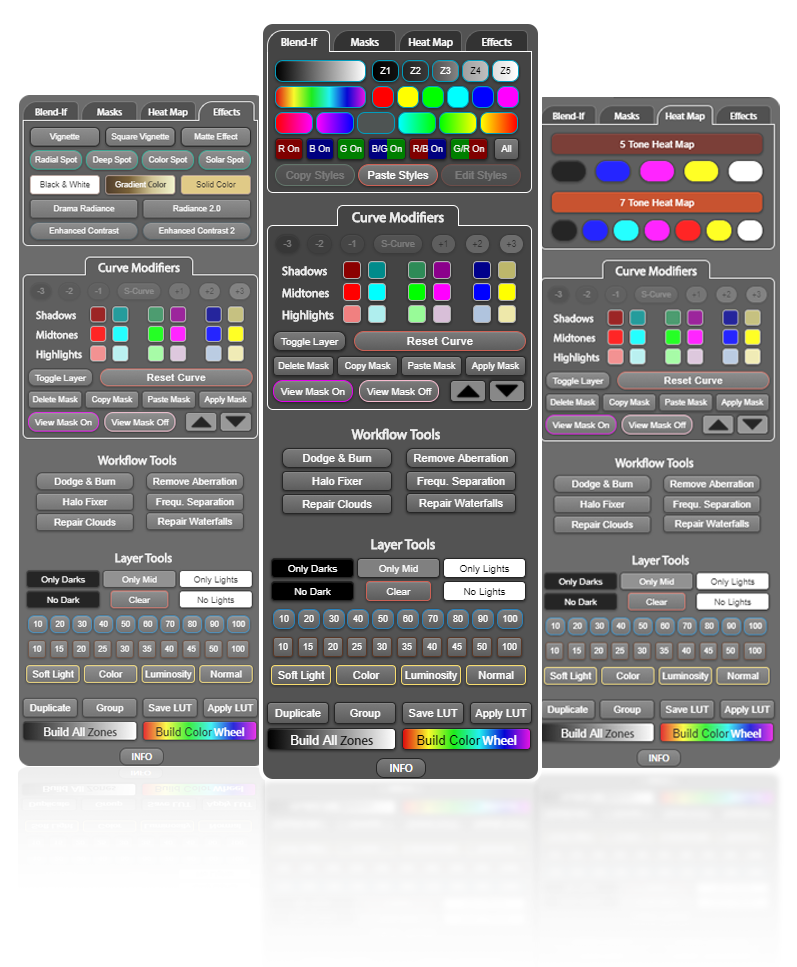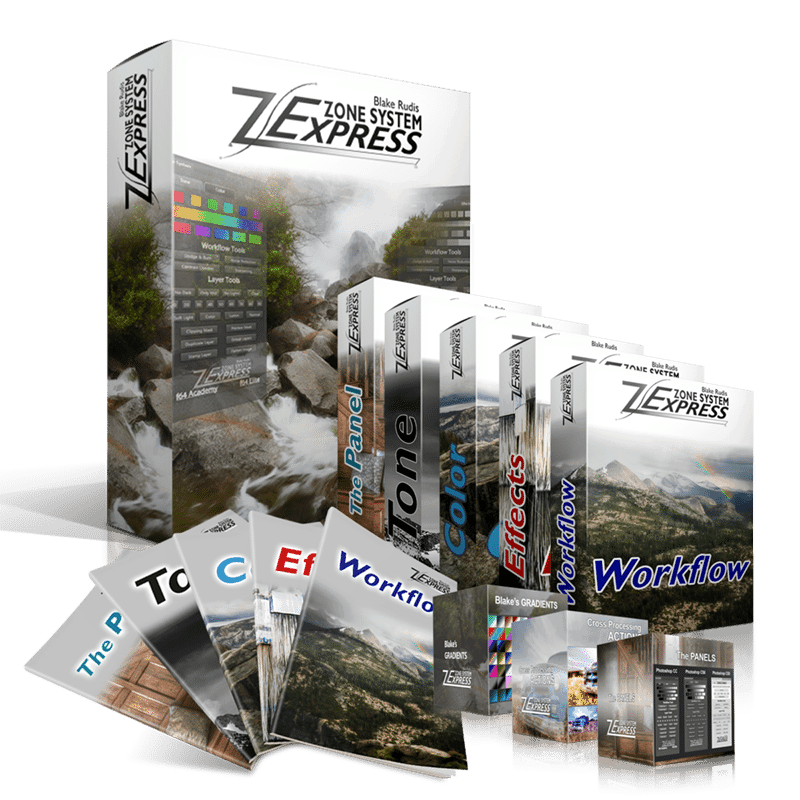 ZSE Panel Ultimate Bundle
The Zone System Express Ultimate Bundle includes Panel and so much more! Blake has refined his workflow over the years and has it down to an art form.  Three specific areas need attention while you are processing.  They are Tone, Color, and Artistic Effects.  
In the bundle, you will receive the Panel as well as the necessary education to master photo post-processing. All of the content in the Bundle has been recorded specifically for the use of the ZSE Panel in mind.  You will receive six educational modules totaling over 8 hours in length.  All of the videos have been rendered with quality in mind at 1080p.
Educational Videos included in the Introduction Module
Introduction to the Zone System Express
Installing the Panel in Photoshop CC
Uninstalling the Panel in Photoshop CC
Setting Up Your Photoshop Workspace
Educational Videos included in the Tone Module
Understanding Tone
Histogram and Curves
Black and White Conversions
Dodging and Burning
The Basics of the Zone System
Understanding Blend If and the Zone Systems
Luminosity Mask Basics
Intro to the Tone Module on the Zone System Panel
The 5 and 7 Tone Heat Maps
Assessing Tonal Values with the Panel
Tone Sculpting for more impactful images
Luminosity Masks vs Blend If
Educational Videos included in the Color Module
Understanding Color Theory
Color Interaction and Emotion
Color Theory in Photoshop
Cross Processing and Color Theory
Intro to the Color Zone System
Blend If and Color Zones
The Color & Analogous Zone Systems on the ZSE Panel
Selective Color and the Color Intensifier
Educational Videos included in the Effects Module
Color Grading – Gradient and Solid Color
Matte Effects
Vignettes and Spotlights
Radiance – Making Images POP!
The ZSE Panel and Artistic Effects
Educational Videos included in the Workflow Module
Introduction to Workflow
Full Workflow #1
Full Workflow #2
Full Workflow #3
The LUT Workflow
Making a LUT from ZSE Layers
Making a LUT Profile in ACR
The Layer Copy Workflow
Educational Videos included in the Panel Tips Module
Intro to Panel Tips
Borrowing Layer Styles
Modifying Masks
Blend If Masks
Large File Sizes
Halo Fixer
Frequency Separation
Mask Groups
Plugins and the ZSE
Repairing Clouds and Waterfalls
Chromatic Aberration
Sharpening and Noise Reduction
The Brush Palette
Making Custom Brushes
Module 1 Introduction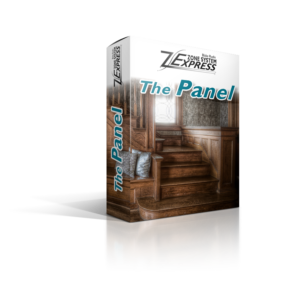 This module is designed to get you setup and started with the Zone System Express.  It briefly discusses the need for it in your workflow, then gets all the preliminary installation stuff out of the way before we progress on to the meat and potatoes!
Module 2 Tone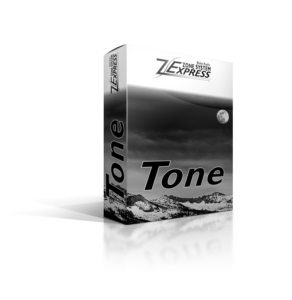 In this module, we will break down all the aspects of Tone that you may have never received in such a detailed manner.  We will talk about the Tone Curve, the Histogram, Luminance Values, the Zone System, Dodging and Burning and how all of this relates to the ZSE.
Module 3 Color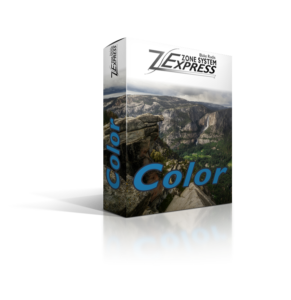 What is tone without Color?  In this module, we will discuss the importance of understanding the basic concepts of Color Theory.  Before you get scared about the word "theory", hold on a second, this is some of the most important education you have never received as a photographer!
Module 4 Effects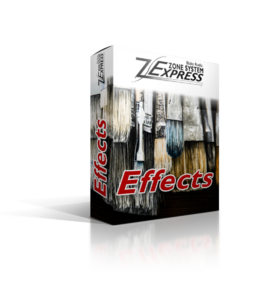 After getting our tones and colors technically perfect, it is time to start working on crafting our vision.  In this module, we will discuss how to use some basic adjustments as Artistic Effects.  We will talk about Vignettes, Spotlights, Color Grading, and so much more!
Module 5 Workflow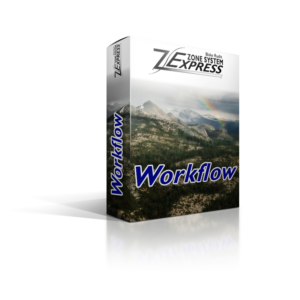 After discussing tone, color, and effects we will put it all together in this extensive workflow section.  We will talk about processing images from the camera to completion in these full-length video tutorials.  Also included is a very helpful series on how to create an unbelievable batch processing workflow!
Module 6 Panel Tips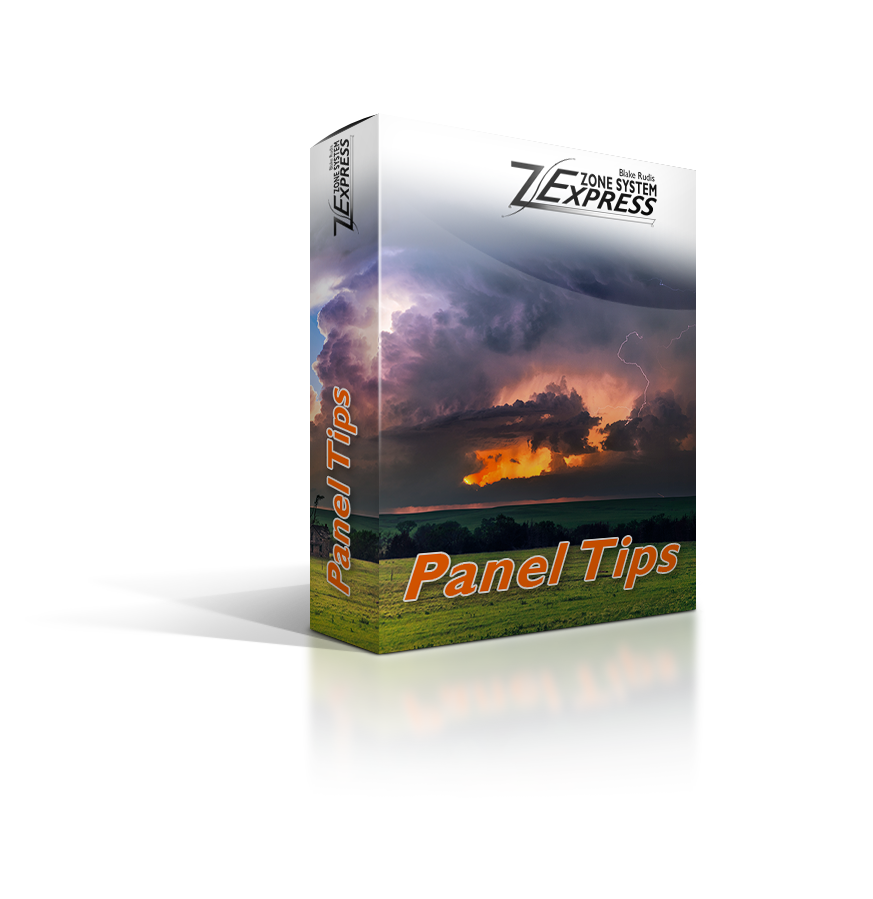 This module is packed tight with helpful tips for using the Zone System Express 6.  In module 5, we discussed workflow, but what you will find is that not every button or feature is used in the workflows.  This module will fill in the holes a bit and give you quick tips on how to use various elements of the ZSE7.
Printable Documentation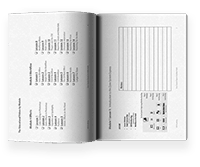 I know this is a lot to take in all at once so I have included a plethora of helpful resources.  You will find a Workbook that you can print included in the Introduction Module.  You may take notes on each lesson as you work and use the chart to track your progress.  There are also plenty of supplemental PDF's and workflow documents to aid in your learning.
Frequently Asked Questions
Is this a monthly or yearly subscription?
Nope! Once you purchase it is yours for life!  You have access to all of the videos and can watch them at your leisure offline.
Is this an upgrade to the Zone Systems?
The Zone System Express 7.0 is an upgrade to all previous versions of the Zone System Express.  It is a free upgrade for current owners to include the education and the panel. I stand behind the claim that all updates to the Zone System Express will be free of charge to those who invest in me! If you are a current owner of the ZSE, send me an email to blake@f64academy.com and I will look up your past order and send you the update details.
What Versions of Photoshop will this system work on?
Unfortunately, the Zone Systems will not Work with Elements.  Some of the training in the tutorial package may apply, but the System will only work in Photoshop CC. The systems have been tested on the following platforms:
Photoshop CC 2021 and beyond
This extension WILL NOT work with PHOTOSHOP ELEMENTS
This extension WILL NOT work with Lightroom
This extension WILL NOT work with ON1 Photo RAW
The panel is in ENGLISH but is fully functional on all languages of Photoshop
*As of May 30th 2017, we were forced to discontinue updating the ZSE for Photoshop CS5 and CS6 due to the limitations of panel creation through Adobe Configurator 4.  Furthermore, as of CC 2021, Adobe has pushed for panels to be created in a new coding platform called UXP.  The ZSE7 complies with UXP code and therefore is only compatible with Photoshop CC 2021 and beyond.
That makes it compatible with M1 Macs as well.
Can the Zone Systems be used with other Plug-Ins? (i.e. ON1)
The Zone System Express works with all Plug-Ins.  While they do not work directly in the plug-in, you may use the plug-in either before or after.  Just to give you an idea, here is my typical workflow.
Photomatix for a baseline HDR image
Adobe Camera Raw for pre-processing (like Chromatic Aberration, Noise, etc.)
Fix small things in Photoshop, like straightening the horizon fixing lens distortion
Run the Digital Zone System
Run the Color Zone System
Use ON1 or Topaz Plug-ins for the desired artistic effect.
This process is covered in more detail in the Education Bundle.
With all the other programs out there why use the Zone Systems?
The Zone System Express is a Workflow Efficiency Workhorse!  It was designed to not only be a Luminosity Mask panel but to completely overhaul your mindset on Workflow.  The most difficult part about photo editing is having a good workflow that works every time on every image, no matter the subject.
The Zone System Express equips you with the most accurate, efficient, and deliberate editing tool in the industry and comes complete with over 8 hours of education.  This is not just another tool, it is a mindset shift.
These are rather large downloads!
Please be patient, this is a very large download.
The Full Education Bundle = 2.73 GB
All of the videos were recorded at 1080p HD and come with high-res images to work with. While it is a rather large download, it is being hosted on Amazon S3′s reliable server.  It is highly recommended that you use one of the following browsers to download the file:
Internet Explorer
Chrome
Firefox
Safari
How secure is my payment information?
f.64 Elite and Blake do not collect any payment information beyond email addresses.  Your information is secure in the hands of Stripe or PayPal (whichever method you choose to use at checkout). Beyond that, I would never sell your information to a 3rd party agency. You are safe and secure here!
What is included in the bundle?

    The Zone System Express
An Extension for Photoshop CC

     ZSE Education
6 Video Modules, 1 Workbook, 1 Users Manual, All of my Gradients and 3 Workflow PDFs!

    Follow Along Images
Everything you need to follow right along with me!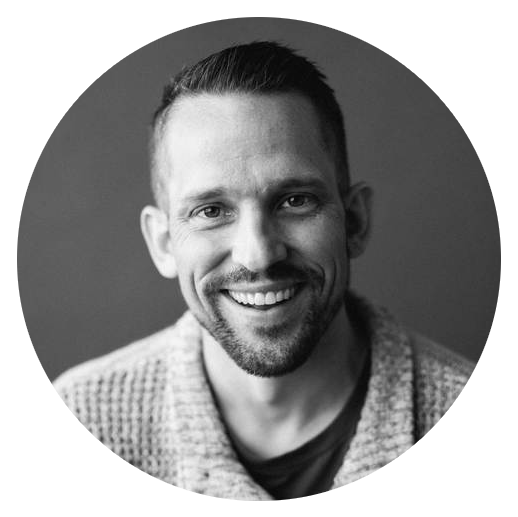 Blake Rudis
Blake is a self-published author and the founder of f.64 Academy. While he loves taking and making pictures, his true passion is in developing and refining the photographic workflow. Most importantly Blake enjoys helping other photographers make images they will take great pride in.     
Blake takes great pride in his Fine Art background. From Acrylic and Oil Painting to Printmaking and Sculpture he has had his hands in just about every art form. This has been paramount in shaping his ideologies on Photography and Post Processing. For Blake, it is not about the act of photography, but the artistic process as a whole.
Thousand Social Media Followers
Lifetime Updates on future Zone System Express Releases 
(Includes the Panel and Education Updates)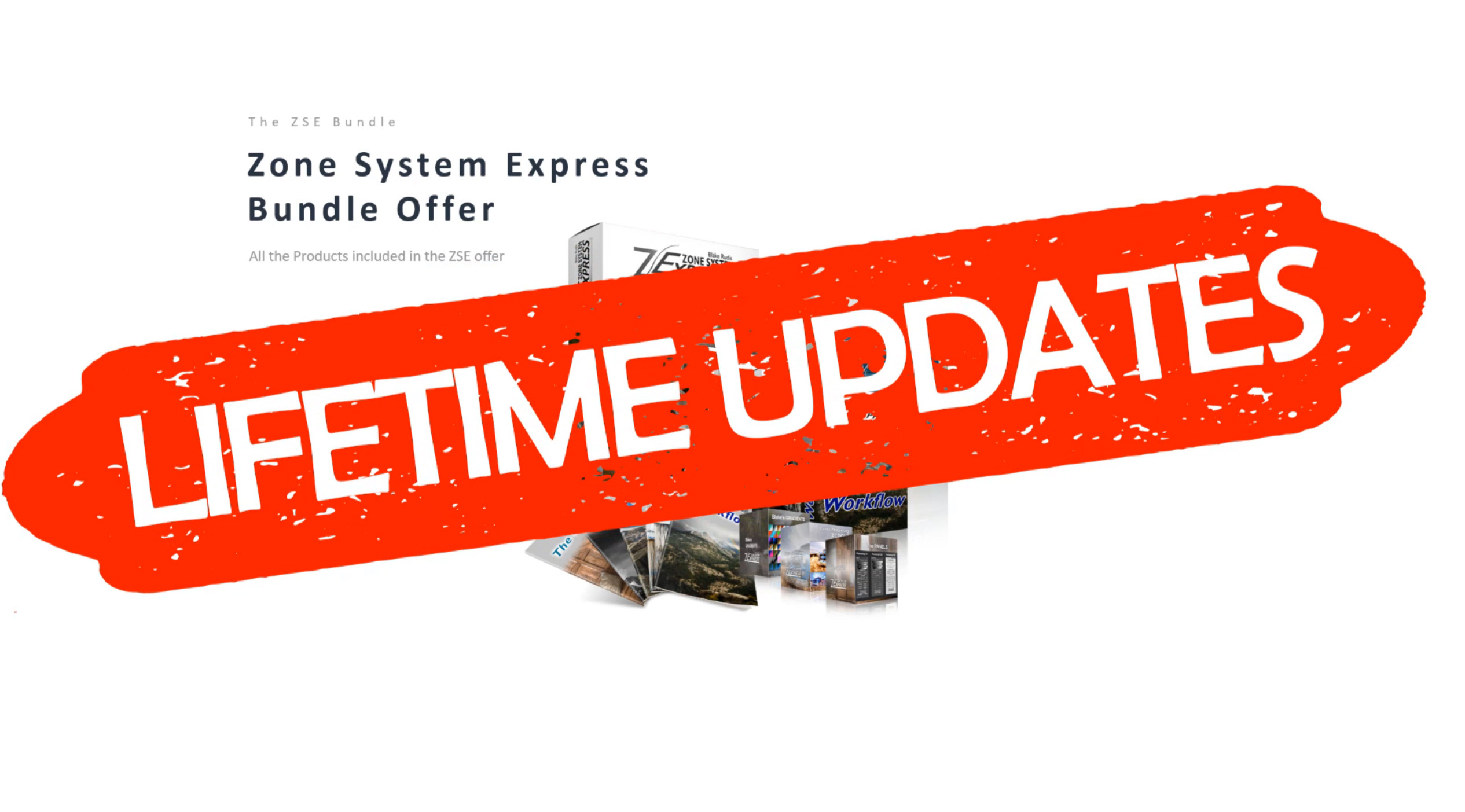 The ZSE 7 Education Bundle
All you need to elevate your Photoshop workflow!
$
197
/

$247 Retail, Limited Time Offer!
  ZSE 7.0 Photoshop© CC Panel

  Brush Palette with custom brushes
  Photoshop Basics Course
  Panel PDF Guide and Printable Work-Along Book
  50 Tone, Color, Effects, and Workflow Videos
  Photoshop Extras & Follow Along Images
  Workflow and Module Documentation
  Lifetime Updates

8+ Hours of Workflow Education