Fresh Content Updated Every Month
Key Features of f.64 Elite
Choose from the options below to get started with f.64 Elite.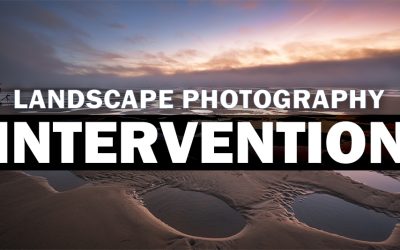 It's time for an intervention! But first, what is an intervention? At its root, an intervention is the disruption of patterned behavior for the greater good of the individual. After spending a LOT of time with over 100 landscape photographers last month, I saw many...
read more
The Oregon Coast is a spectacular place to shoot, a candy store of places to explore for landscape photographers! Earlier this month, I headed out to Oregon as an instructor for the Out of Oregon Conference once again (my first since 2019). I was surrounded by...
read more
Below you will find the most recent videos from the f.64 Academy YouTube Channel and you can watch them right here without leaving f.64 Elite!
Painting with RGB Color Curves in Photoshop
5 Hidden Gems in Photoshop - Feels Like Cheating!
😍CURVES inside MASKS!?! What's New in Adobe Camera Raw 15
😠HYPOCRISY in the Photo Industry with AI
UNTOLD Secrets of the HSL Range in Photoshop
Linear Profiles • What's so special?
REVEALED: My ENTIRE workflow from the START to the ART!
😮 Raw Color • 5 Things you Didn't Know for Lightroom & ACR
😭 You DONT Need Me Anymore - Discover Feature in Photoshop
This error message is only visible to WordPress admins
Important: No API Key Entered.
Many features are not available without adding an API Key. Please go to the YouTube Feed settings page to add an API key after following these instructions.