My Epic Trip to the Flint Hills
We aren't in Kansas anymore Toto… wait, yeah we are!   That's where the Flint Hills are.  I think I have always wanted to say that in reference to Kansas 🙂
Over the last five years, I have visited the Flint Hills 4 times to get this one shot and it has never happened.  What one shot is that?   The Milky Way horizontally hanging over a quaint one-room schoolhouse.  Every time I went there in the past storm clouds always came through, even though the skies looked perfect all day.
This year my wife asked me what I wanted for my birthday and I responded, "I have been looking at the Milky Way recently and see that I could have 8 hours of time with it over two days in May… all I want is a trip to the Flint Hills."
She obliged, and off I went.  Let me tell you, I got a WHOLE lot more than the Milky Way over the schoolhouse.  In this Live Event, I will show you all the amazing things that happened.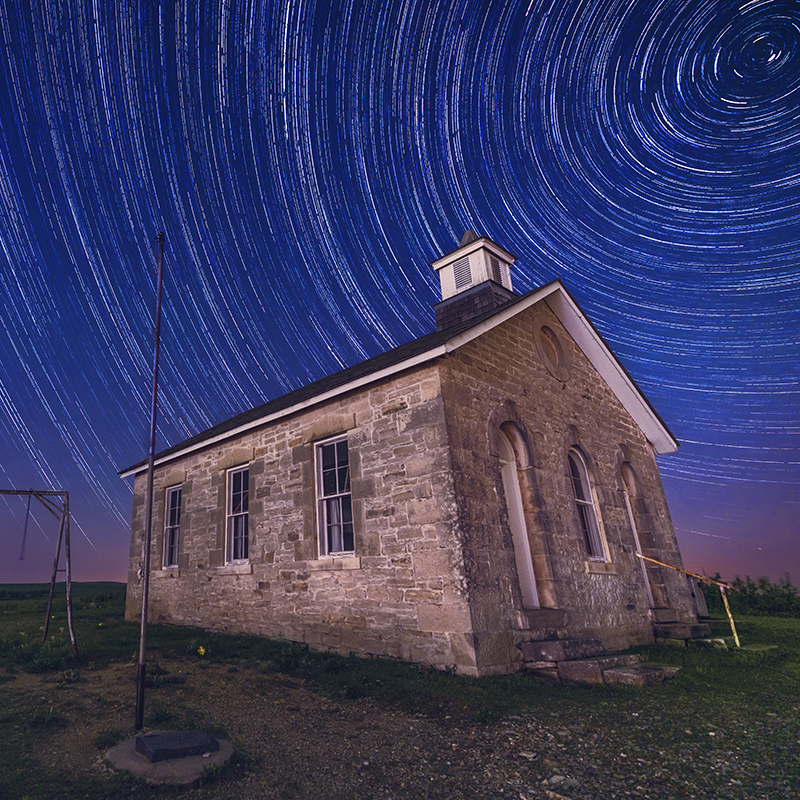 Get Registered for the Event
---
When:  Tuesday, June 20th 

Time:   2 PM Central

Is replay Available?  Yes, for f.64 Elite Members after the event