Fresh Content Updated Every Month
Key Features of f.64 Elite
Choose from the options below to get started with f.64 Elite.
Below you will find a video slider that contains all of the 12 Tips of Christmas.  These tips were created to give you an inside look at the Rudis Family Christmas Card and what went into building it.  You will find quick, bite-sized videos that are designed to help...
read more
December Events on f.64 Elite Hello, hello! Alright, December, my favorite time of year around this house. The kids are all wired up for the Christmas Holiday, there's lots of hot chocolate, and the snuggles are given freely!  Yep, I'm a snuggler! This month we will...
read more
What a great batch of Fall images this month!  I am thoroughly impressed with all the work and truly enjoyed looking at your Autumn Themed images. I did want to mention that you shouldn't be afraid to boost up the yellows and reds in your fall images.   It is okay to...
read more
In this Live Event, I am accompanied by guest and longtime friend, Jim Welninski.  Jim is a fellow photography educator who goes above and beyond the norm with his insights on artistry. Jim is an Artist-Photographer, the best of the best, and he has a lot of knowledge...
read more
This is our second critique session for November.    Great stuff as usual.   You can see from the tags that I spent another great deal of time discussing color grading in nearly every photo.   I think I drank too much of the Palette Effects Kool-Aid 🙂 In all...
read more
Alright!  Another great batch of photos here on f.64 Elite.   I swear you guys and gals really don't need me 🙂  You have some phenomenal work to be very proud of.   No major themes this week, except for color grading, for some reason that came up on half a dozen...
read more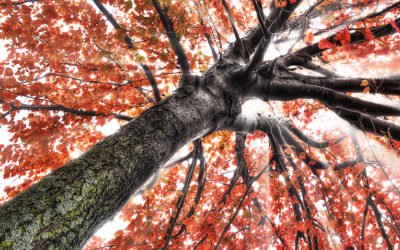 Show us your Fall Colors! Since the beginning of f.64 Elite, and even going back to the days of HDR Insider, the November Challenge has been to show us the Fall colors in your area.  I love seeing the Autumn glow and can't wait to see what it looks like in...
read more